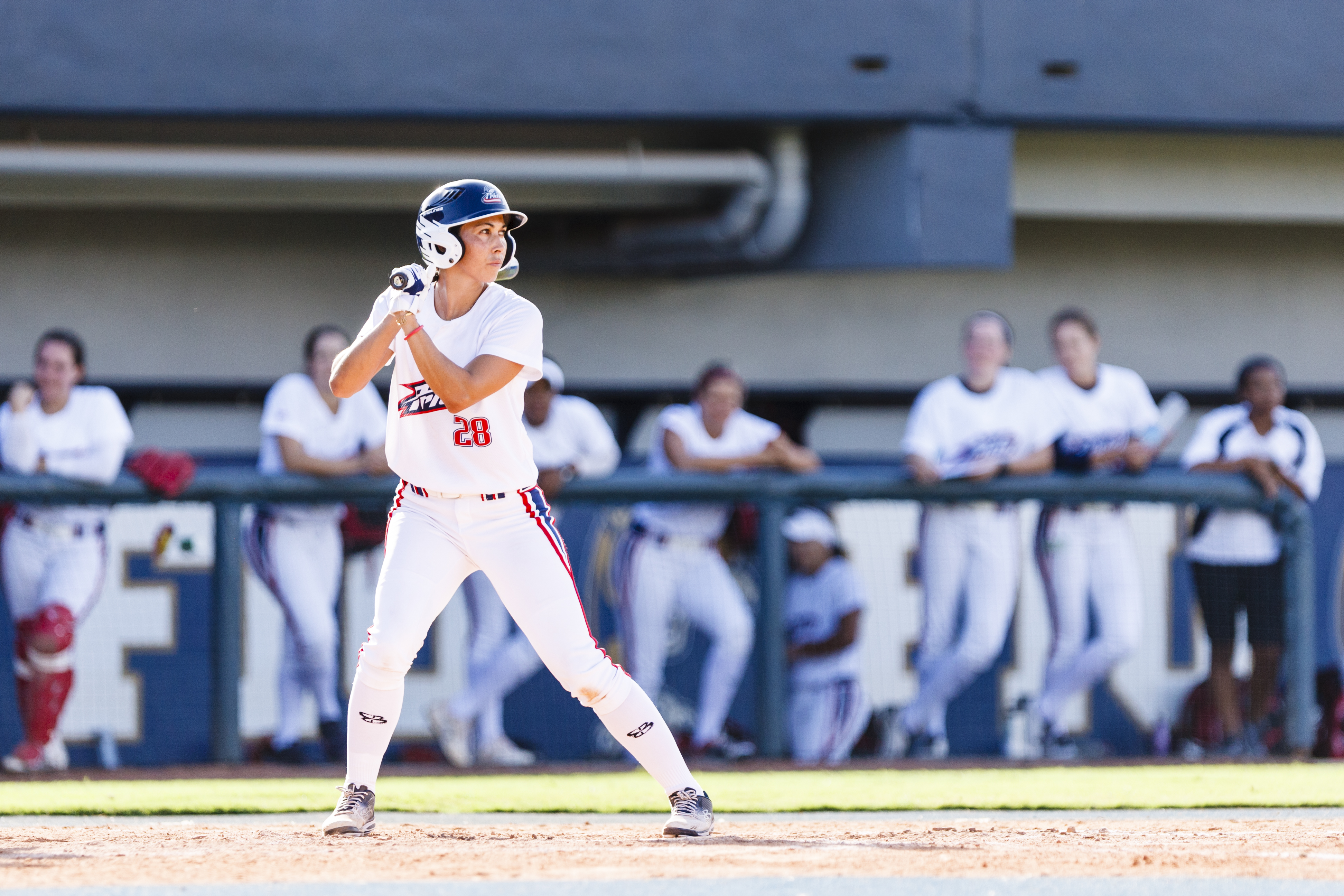 March 15, 2018 (Viera, FL) Andrea Duran will continue being a part of USSSA as she transitions from professional athlete for the USSSA Pride to USSSA Pride Assistant Coach. Duran became a member of the USSSA Pride in 2010 and has announced her retirement as a player following nine seasons with the Pride.
"I am very thankful for all of the opportunities that the USSSA Pride and the game of softball have given me. When I started as a young girl I had no clue the game would take me this far. It is surreal to think about all the great memories, cool places across the world and most importantly the awesome people I have met because of it."
Andrea joined the Pride after a career with the USA Women's National Team. While apart of the National team Andrea and her team earned a silver medal at the 2008 Summer Olympics. Throughout her NPF career, she was a four-time All NPF team member and was the 2014 NPF Player of the Year. She was a part of three Cowles Cup championships and four regular season championships.
"Softball changed my life and I will forever be grateful for it. Don, everyone with USSSA, and the Pride have treated me like family since day one when I signed eight years ago. I am grateful and look forward to still being involved on the coaching end."
Duran joins Head Coach Mike Stith and Assistant Coach Cody Dent to complete the staff for the 2018 season.
About USSSA: USSSA is headquartered in Viera, Florida. USSSA is the world's largest multi-sport athletic organization. Founded in 1968, USSSA has grown to over 4 million participants, competing in 14 nationally sanctioned sports including Baseball, Fastpitch, Slow Pitch, Karate, Basketball, Soccer and more! For more information about USSSA, visit www.usssa.com and follow USSSA on Facebook, Instagram, and Twitter.
About NPF: National Pro Fastpitch (NPF), an Official Development Partner of Major League Baseball since 2004, provides elite female athletes with an opportunity to pursue a professional career in fastpitch softball beyond their collegiate and amateur success.  The NPF affiliate teams consist of the Akron Racers, Aussie Spirit, Beijing Shougang Eagles, Chicago Bandits, and USSSA Pride for the 2018 season. National Pro Fastpitch players hail from the United States, Australia, Canada and China among which are the most accomplished and talented athletes in the sport of women's softball.