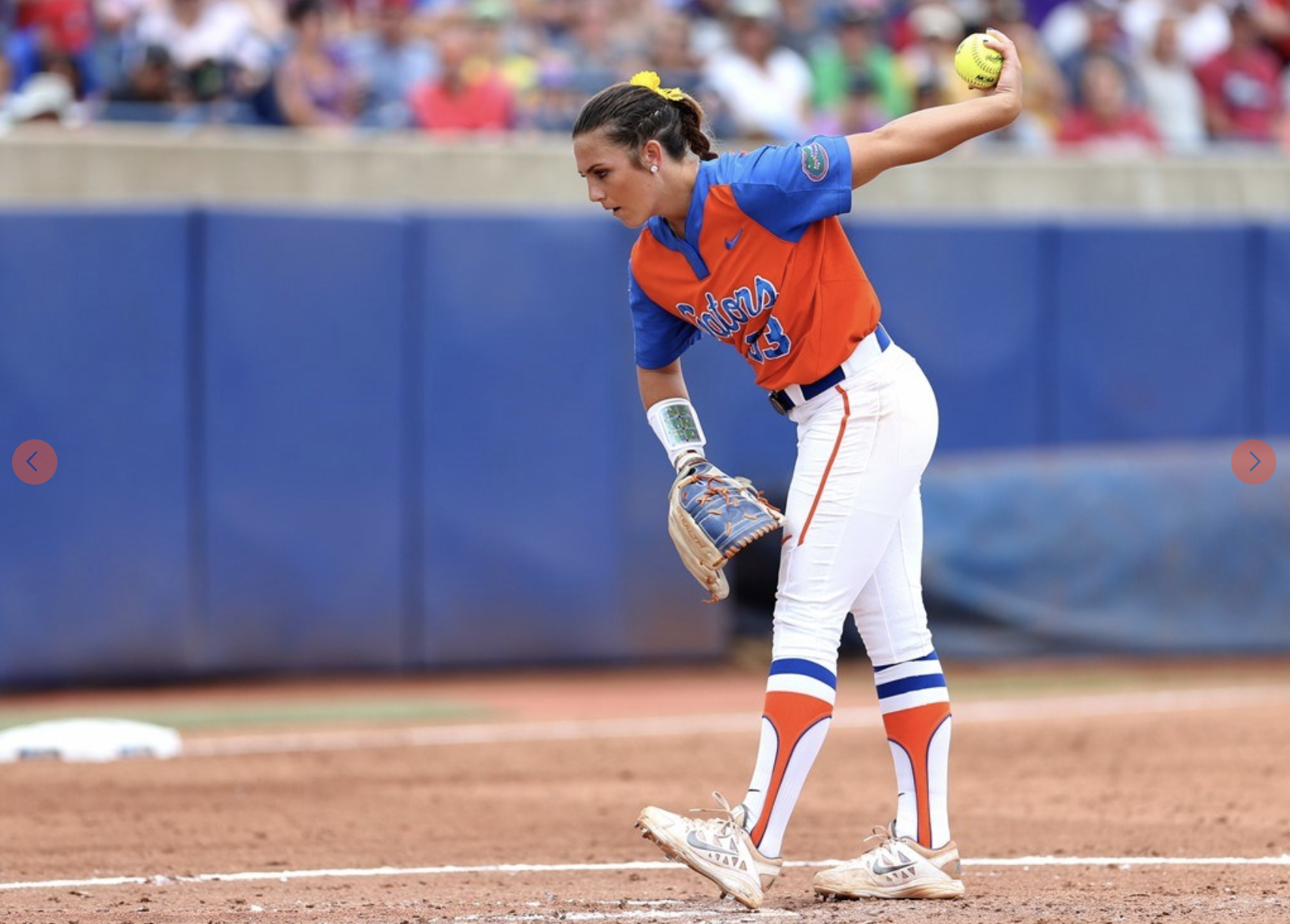 Viera, FL (May 10, 2018) Delanie Gourley has a signed a two-year contract with the USSSA
Pride. The two-time All American pitcher out of the University of Florida played for the Dallas
Charge last season and is a member of the USA Women's National Team.
"With the addition of Delanie Gourley, the Pride bolsters our already strong pitching staff",
commented USSSA Pride General Manager Don DeDonatis.  "Delanie brings with her a winning
tradition, a competitive attitude and domination in the circle.  Her knowledge of the game, her
NCAA history of the 4 th  lowest ERA (.07), and her average of 10 strikeouts per7 innings is second
to none in this sport."
The left hander appeared in four games last season for the Charge while also playing a full
schedule with team USA. Gourley is a proven winner having been an instrumental part of two
National Championships with the University of Florida. She earned the win that clinched the
Gator's 2014 National Championship.
The USSSA Pride will report for spring training next week to prepare for the 2018 season.
The Pride will kick off the regular season at home in Viera FL at the USSSA Space Coast
Complex on May 30 th against the Aussie Spirit.
Stay up to date on USSSA Pride and NPF news by following  the Pride
on Facebook, Instagram, and Twitter or visiting www.usssapride.com.
About National Pro Fastpitch (NPF)
National Pro Fastpitch (NPF), an Official Development Partner of Major League Baseball since
2004 provides elite female athletes with an opportunity to pursue a professional career in
fastpitch softball beyond their collegiate and amateur success.  The NPF affiliate teams consist
of the Cleveland Comets, Aussie Spirit, Beijing Shougang Eagles, Chicago Bandits, and USSSA
Florida Pride for the 2018 season. National Pro Fastpitch players hail from the United States,
Australia, Canada and China among which are the most accomplished and talented athletes in
the sport of women's softball.
About USSSA
USSSA is headquartered in Viera, Florida. USSSA is the world's largest multi-sport athletic
organization. Founded in 1968, USSSA has grown to over 4 million participants, competing in 14
nationally sanctioned sports including Baseball, Fastpitch, Slow Pitch, Karate, Basketball, Soccer
and more! For more information about USSSA, visit www.usssa.com and follow USSSA on
Facebook, Instagram, and Twitter.