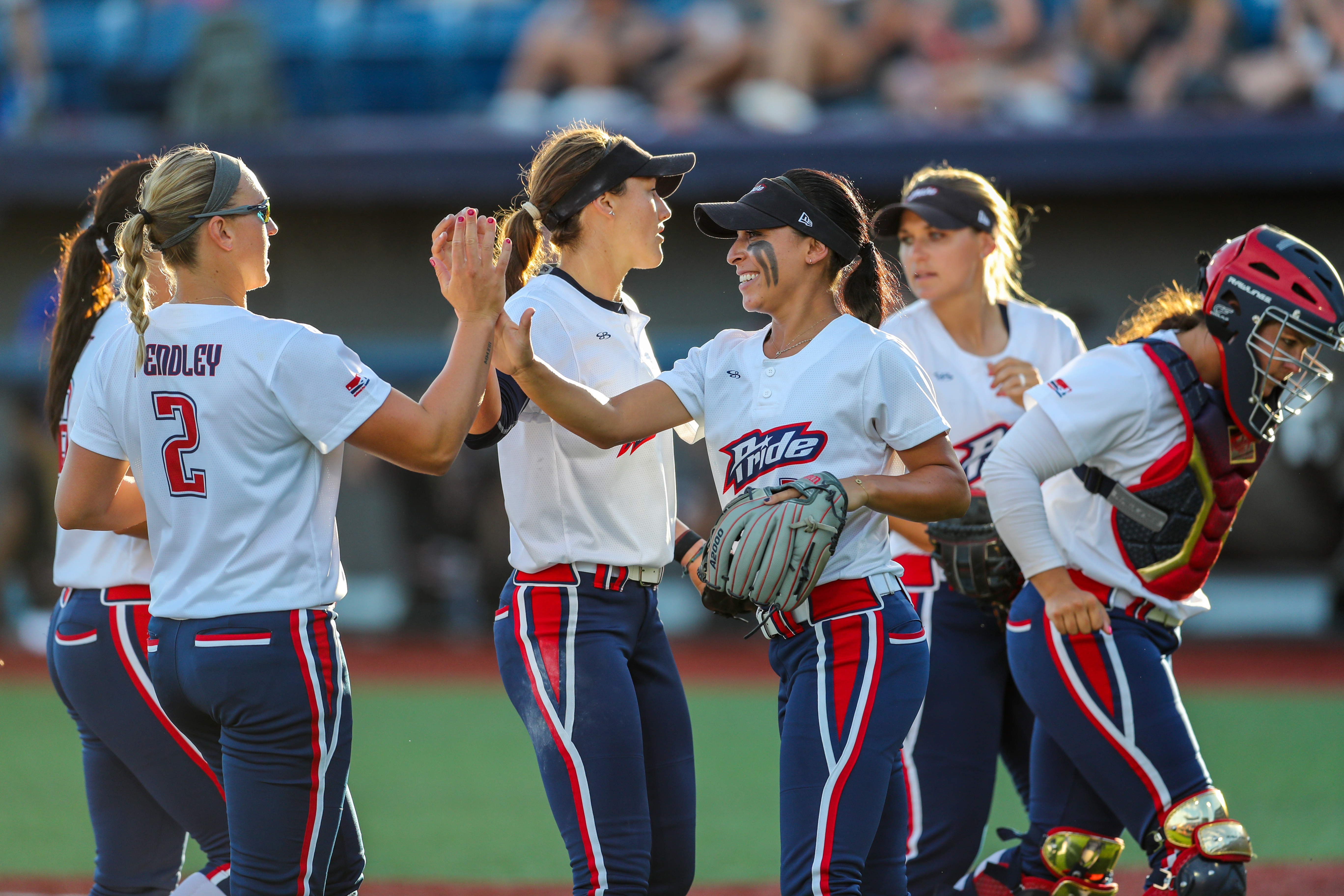 Viera, FL– (August 9, 2018) The Pride are on their last series of the 2018 season! Coming off a three-game victory against the Cleveland Comets, The Pride will take on the Chicago Bandits in a three-game series one last time before the Championship Series.
The series will begin on Friday, August 10 and conclude Sunday, August 12. The first two games for this series will start at 8:35 p.m. EST, and game three will be played at 7:05 EST.
Fans can watch every game, for free, for the remainder of the season on NPFTV.com.
The past week the Pride defeated the Comets in a three-game series by a combined score of 19-4, to improve their overall record to 41-3.
In the past 44 games, the Pride offense leads the NPF in homeruns by Lauren Chamberlain with 12. Bianka Bell leads the league in doubles with 10. The Pride have multiple players in the top-10 categories for offense. The Pride pitching staff has totaled an impressive 287 strikeouts with an 0.90 ERA.
Follow the Pride all season long on Facebook, Twitter, and Instagram for all game or team updates.
Series Schedule:
Friday, August 10, 2018 at 8:35 PM (EST)
Saturday, August 10, 2018 at 8:35 PM (ST)
Sunday, August 10, 2018 at 7:05 PM (EST)
Pride Players to Watch:
Lauren Chamberlain: Chamberlain currently leading the NPF and the Pride in homeruns with 12. This past series against the Comets she took the lead adding two more homers to the list. She heads into this final series against the Bandits with a .386 batting average, 29 RBIs, with an incredible .971 slugging percentage.
Jolene Henderson: Henderson is currently 10-0 on the season. She has improved her ERA to a stellar 0.40, and now leads the league and the Pride. In 70 innings pitched, Henderson has only allowed 31 hits with 56 strikeouts, two shutouts, and multiple complete game wins.
The Pride will take on the Chicago Bandit again in the Championship Series starting on August 16, 2018!! Get your tickets at profastpitch.com today! When you're getting your tickets, don't forget to vote for your favorite Pride players that are nominated for end of the year awards!