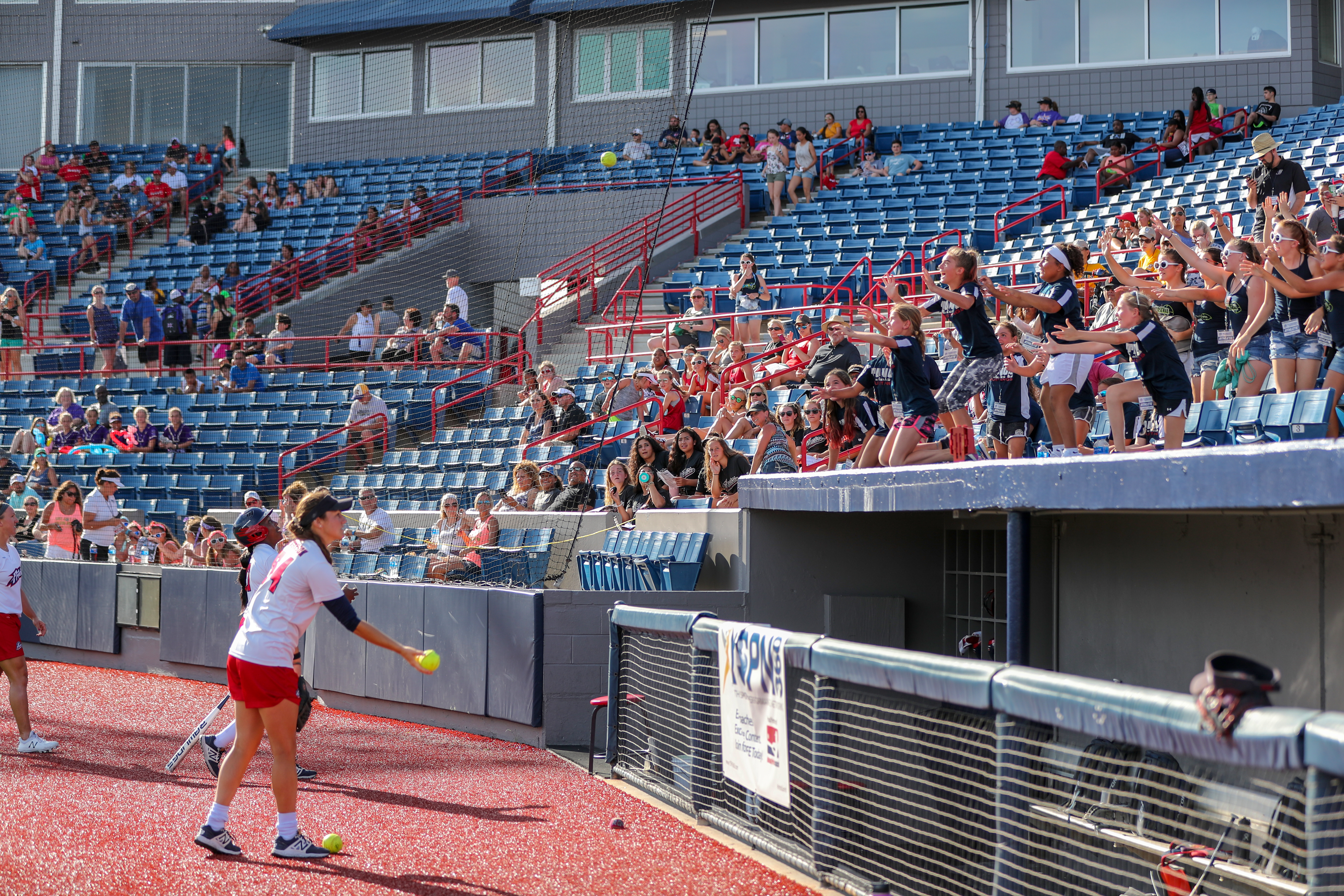 Viera, FL– (August 4, 2018) The Pride are headed to Ohio to take on the Cleveland Comets for their last match up of the 2018 season! The series will begin on August 6 and conclude Wednesday, August 8.
All games for this series will start at 7:05 p.m. EST and fans can watch every game, for free, all summer long on NPFTV.com.
The past week the Pride swept Comets in a three-game series and battled against the Bandits for another three-game series to end the week. The Pride went 2-1 against the Bandits, and got their third loss of the season, which put their overall record at 38-3.
In the past 41 games, the Pride offense leads the NPF in RBIs– 30 by Megan Wiggins. Lauren Chamberlain is second for homeruns – 10 – in the league. The Pride have multiple players in the top-10 categories for offense. The Pride pitching staff has totaled an impressive 266 strikeouts with an 0.87 ERA on the season.
Follow the Pride all season long on Facebook, Twitter, and Instagram for all game or team updates.
Series Schedule:
Monday, August 6th at 7:05 PM (EST)
Tuesday, August 7th at 7:05 PM (ST)
Wednesday, August 8th at 7:05 PM (EST)
Pride Players to Watch:
Megan Wiggins: Wiggins is hitting .317 this season, with a slugging percentage of .667. She improved her homeruns on the season to 10 and is tied with Lauren Chamberlain for second in the NPF for homeruns! Wiggins leads the league in RBIs with 30.
Jessica Burroughs: Burroughs is currently 8-0 on the season. She has a stellar ERA at 0.39, and now leads the league and the Pride. In 54.2 innings pitched, Burroughs has only allowed 26 hits and has struck out 32 on the season.
Lauren Chamberlain: Chamberlain currently is second in the NPF and leads the Pride in homeruns with 10 along with Megan Wiggins. She goes into this series against the Comets with a .381 batting average, 23 RBIs, with an incredible .937 slugging percentage.
The Pride will take on the Chicago Bandit for the last games of the 2018 in a three-game series in Rosemont beginning on August 10 through August 12. Get your tickets at profastpitch.com today!