Mike Stith- Head Coach
Mike Stith, the owner of Sports Training Complex in Anaheim, California and decorated travel ball coach will serve as the USSSA Pride Head Coach this summer. The 2018 season marks his first season coaching the Pride in the National Pro Fastpitch League. Although new to the professional level, he has coached a variety of levels throughout the last twenty years. As Head Coach of the OC BatBusters, his teams have earned three ASA National Championships ('97, '99, '00), three PGF Championships ('12, '14, '15), and two USSSA World Championships ('16, '17).  To add to his resume, Stith served as the assistant coach on two National Championship teams ('04, '06), two PGF Championship teams ('13, '15). He currently coaches alongside Mark Campbell and Toni Mascarenas on their 14U and 16U BatBusters teams.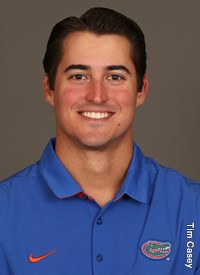 Cody Dent- Assistant Coach
Cody Dent enters his first season with the Pride and at the Professional level coming off his first season as the Volunteer Assistant Coach of the University of Florida Softball team. Dent has an extensive baseball background that sparked his interest in fastpitch. Dent is a four-time letter winner at the University of Florida where he played baseball from 2010-2013. He was drafted in the 22nd round of the 2013 MLB draft and spent four years in the Minor Leagues playing for the Auburn Doubledays, Hagerstown Suns, and the Potomac Nationals. His background as a high-level ball player will offer a good perspective for the Pride this summer.
Andrea Duran- Assistant Coach
A decorated fastpitch player herself, Duran will transition from the player roll into her first season coaching the USSSA Pride. The former Olympic Silver Medalist ('08) Four time World Cup Champion ('06, '07, '09, '10), Pac 10 Player of the Year and NCAA All American ('06), Four time All NPF Team selection, and 2014 NPF Player of the Year, Duran has a lot of knowledge and experience to offer the 2018 Pride roster. Her roles may be different this summer but her competitive spirit and desire to make softball better remain the same.