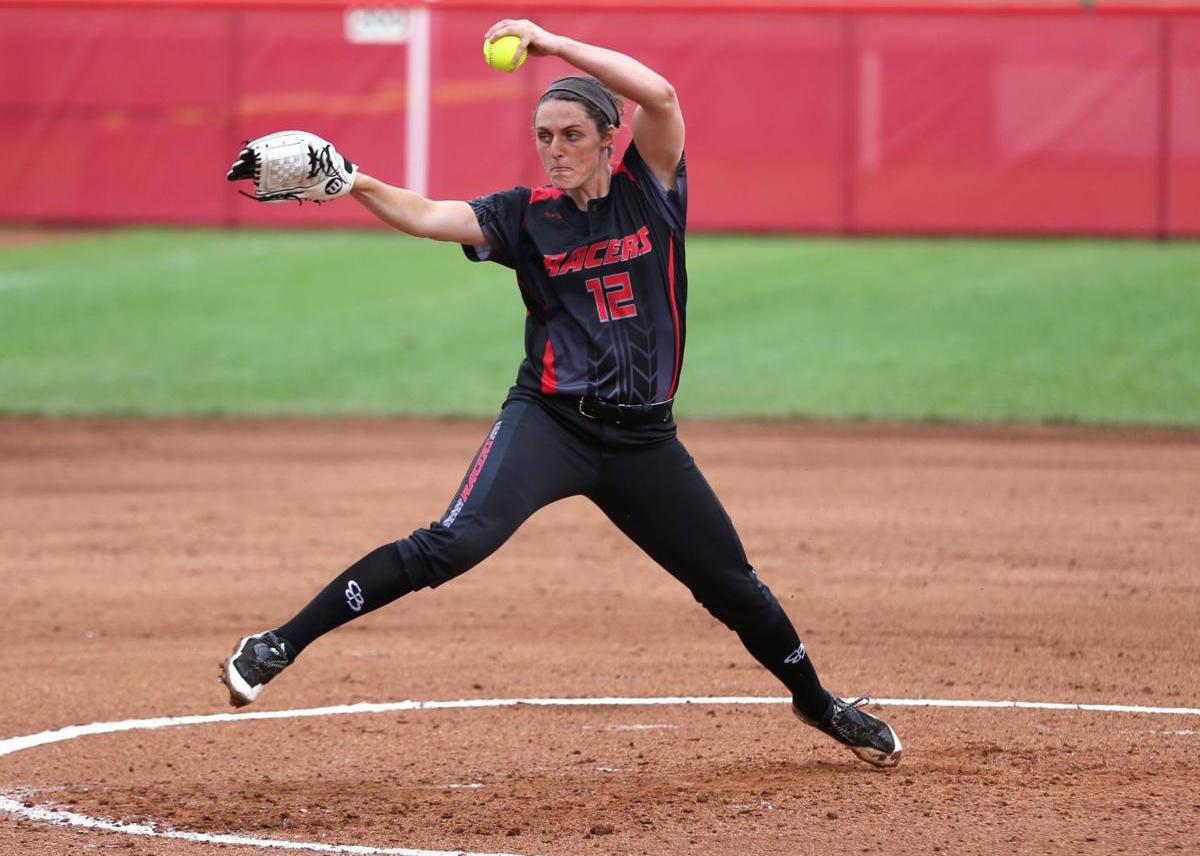 The USSSA Pride acquires former Akron Racer and left-handed pitcher, Jailyn Ford in exchange for a 2018 Draft pick.
Ford, a graduate from James Madison University is a three-time All American and was the number three overall draft pick in the 2016 NPF Draft. Ford started every game throughout her collegiate career where she either played first base or pitched for the Dukes. She helped lead James Madison to its first ever NCAA Super Regional in 2016.
Throughout her rookie season in Akron, Ford pitched a total of 98.2 innings, recorded 75 strikeouts and sported a 3.69 ERA. In 2017, Ford battled nagging injuries from her season playing overseas in Japan, but still managed to throw 41.1 innings, striking out 23, finishing the summer with a 2.37 ERA.
"Having missed out on Jailyn Ford in the NPF draft two years ago, I promised myself that if she were ever available, that I wouldn't let it happen again," remarked General Manager, Don DeDonatis. "Any time you can add a player that has been coached by Mickey Dean, current Auburn head coach, you know she will be prepared to play at the next level in the NPF. Signing Jailyn definitely makes the Pride a better team and I look forward to watching her finally play in a Pride uniform."
The Pride are gearing up to travel to several countries in Europe where they will play in the WBSC Sanctioned European Pro Softball Series competing against different National Teams including those of Italy, the Netherlands and the Czech Republic.
The official NPF Season begins May 30 where the Pride will compete at their home field in Viera, Florida at the USSSA Space Coast Complex. The Pride open the 2018 season against the Aussie Spirit. Follow the Pride all season long on www.usssapride.com or on Facebook, Instagram, and Twitter.
About National Pro Fastpitch (NPF)
National Pro Fastpitch (NPF), an Official Development Partner of Major League Baseball since 2004 provides elite female athletes with an opportunity to pursue a professional career in fastpitch softball beyond their collegiate and amateur success.  The NPF affiliate teams consist of the Akron Racers, Aussie Spirit, Beijing Shougang Eagles, Chicago Bandits, and USSSA Florida Pride for the 2018 season. National Pro Fastpitch players hail from the United States, Australia, Canada and China among which are the most accomplished and talented athletes in the sport of women's softball.
About USSSA
USSSA is headquartered in Viera, Florida. USSSA is the world's largest multi-sport athletic organization. Founded in 1968, USSSA has grown to over 4 million participants, competing in 14 nationally sanctioned sports including Baseball, Fastpitch, Slow Pitch, Karate, Basketball, Soccer and more! For more information about USSSA, visit www.usssa.com and follow USSSA on Facebook, Instagram, and Twitter.