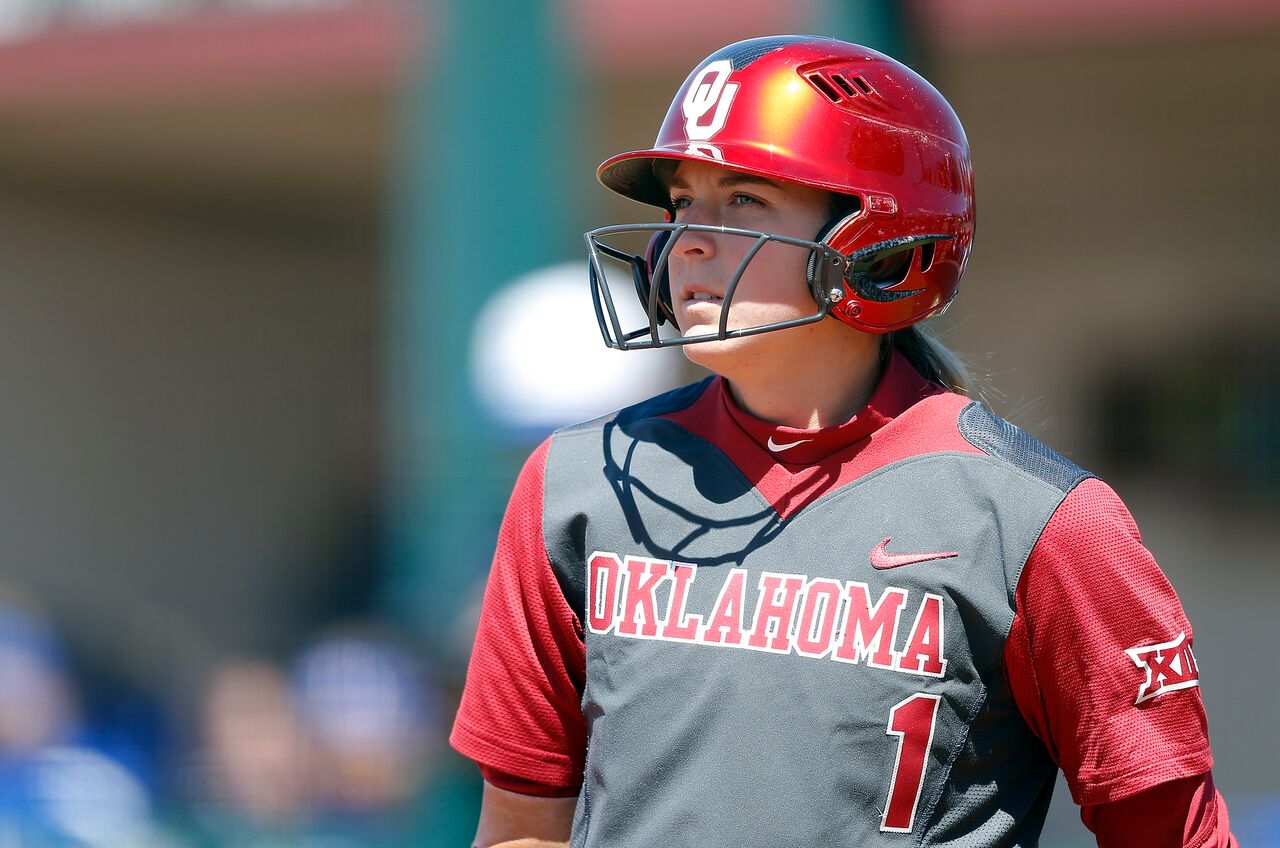 VIERA, FL (June 8, 2018) – Nicole Pendley has signed a two-year contract with the USSSA Pride for the 2018 season.
Pendley, whom the Pride selected with the 12th overall pick in the second round of the 2018 NPF Draft, joins the team after a stellar collegiate career at Oklahoma University.
"I am excited to be adding another very talented player to the Pride roster," said General Manager Don DeDonatis. "Nicole Pendley, a four-year starter and Two-time NCAA National Champion gives us another player that is used to winning. She brings power and her defensive skills are second to none."
Pendley was a consistent starter in the Oklahoma line up, mostly in centerfield. For her career she batted .333 with a .563 slugging percentage and a .401 on base percentage.
In her junior season, Pendley led the team in home runs, slugging percentage and total bases and tied for the lead in triples. Her 223 at-bats she tied for seventh most in OU history and 65 RBIs tied for eighth best. She finished 12th in the country in total bases (137), 14th in RBIs (65), 17th in home runs (17).
Her offensive and defensive efforts helped guide Oklahoma to back-to-back Women's College World Series Championships.
Pendley becomes the fourth player from Oklahoma to become a member of the Pride, joining Lauren Chamberlain (2015), Keilani Ricketts (2013), and her sister Shelby Pendley (2015). Pendley's fellow classmate Paige Parker was also a 2018 Pride draftee.
General Manager DeDonatis said, "Having played one year with her sister Shelby at Oklahoma, sticking to the Prides family tradition, we bring them back together to finish their softball careers playing professionally for the Pride."
About USSSA
USSSA is headquartered in Viera, Florida. USSSA is the world's largest multi-sport athletic organization. Founded in 1968, USSSA has grown to over 4 million participants, competing in 14 nationally sanctioned sports including Baseball, Fastpitch, Slow Pitch, Karate, Basketball, Soccer and more! For more information about USSSA, visit www.usssa.com and follow USSSA on Facebook, Instagram, and Twitter.
About National Pro Fastpitch (NPF)
National Pro Fastpitch (NPF), an Official Development Partner of Major League Baseball since 2004 provides elite female athletes with an opportunity to pursue a professional career in fastpitch softball beyond their collegiate and amateur success. The NPF affiliate teams consist of the Aussie Spirit, Beijing Shougang Eagles, Chicago Bandits, Cleveland Comets and USSSA.
Stay up to date on USSSA Pride and NPF news by following the Pride on Facebook, Instagram, and Twitter or visiting www.usssapride.com.