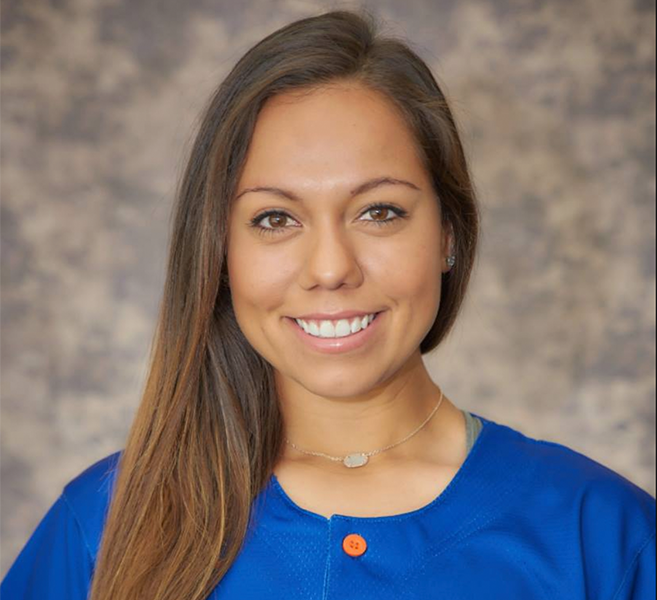 Sahvanna Jaquish Signs Contract with USSSA Pride
 Viera, FL (February 20, 2018) Sahvanna Jaquish has a signed a two year contract with the USSSA Pride. The four-time All American out of LSU was drafted third overall by the Chicago Bandits in the 2017 National Pro Fastpitch (NPF) draft and was named to the All-NPF Team in her rookie campaign.
Jaquish put up impressive numbers last year with Chicago, hitting .323 on the season and mashing four homeruns. She played multiple positions for the Bandits but primarily stayed behind the plate where she threw out 7 in 27 stolen base attempts.
Don DeDonatis, General Manager of the USSSA Pride said, "From the start, LSU Head Coach and former USSSA Pride Head Coach, Beth Torina told me to keep an eye on Sahvanna because she was a special player. I watched her throughout her college career hoping some day she would wear a Pride uniform.  By adding such a talented, versatile player with the Sahvanna's athleticism, we filled in some of our current needs and become even closer to solidifying our 2018 roster."
Jaquish was recently named to the 2018 USA Women's National team roster this winter and will compete with the National team during their 2018 competitive schedule. She joins Pride teammates Kirsti Merritt and Keilani Ricketts on the Women's National Team roster.
The USSSA Pride will open the 2018 season in Palm Springs, CA at the Mary Nutter Classic this weekend where the team will face the Japan National team three times and Oregon State once.
About National Pro Fastpitch (NPF)
National Pro Fastpitch (NPF), an Official Development Partner of Major League Baseball since 2004 provides elite female athletes with an opportunity to pursue a professional career in fastpitch softball beyond their collegiate and amateur success.  The NPF affiliate teams consist of the Akron Racers, Aussie Spirit, Beijing Shougang Eagles, Chicago Bandits, and USSSA Florida Pride for the 2018 season. National Pro Fastpitch players hail from the United States, Australia, Canada and China among which are the most accomplished and talented athletes in the sport of women's softball.
About USSSA
USSSA is headquartered in Viera, Florida. USSSA is the world's largest multi-sport athletic organization. Founded in 1968, USSSA has grown to over 4 million participants, competing in 14 nationally sanctioned sports including Baseball, Fastpitch, Slow Pitch, Karate, Basketball, Soccer and more! For more information about USSSA, visit www.usssa.com and follow USSSA on Facebook, Instagram, and Twitter.
Stay up to date on USSSA Pride and NPF news by following  the Pride on Facebook, Instagram, and Twitter or visiting www.usssapride.com.