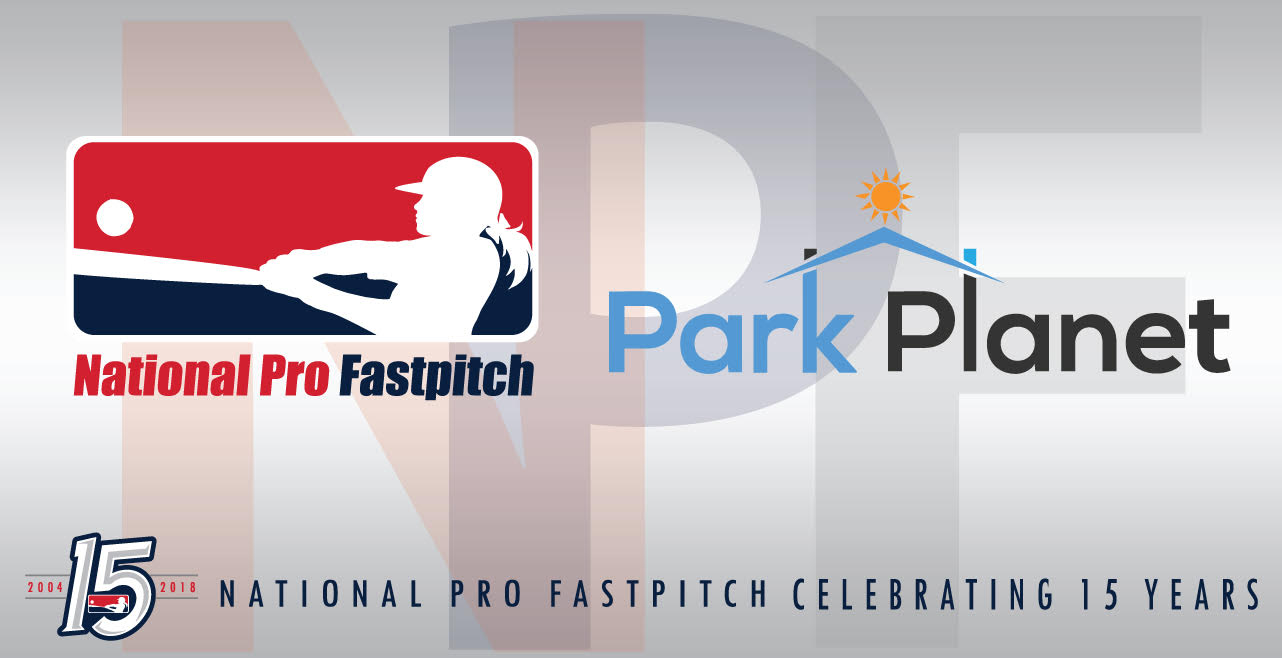 NASHVILLE, Tenn. (February 2, 2018)
Park Planet, a division of Park Associates, in a message of continued league support today, announced their commitment to an extended two-year Partnership with the NPF. This move lengthens an original one year deal through the 2019 season.
Park Planet is a national, leading supplier of outdoor recreation products for parks, sports stadiums and outdoor gathering places. The company joined the NPF in 2017 as the title sponsor of the 2017 Championship Series as well as the league's Player of the Year Award.
"Having built a profitable Company for 18 years, we know all too well that "Change" can be uncomfortable, but crucial to the growth of organizations," said Park Planet Founder and President, Dena Carter. "Park Planet is extremely excited to renew our Partnership with the NPF. We are anticipating great things from the national exposure the NPF's marketing will bring us over the next two seasons."
"The unique aspect of Park Planet's ownership duo of President, Dena Carter and CEO, Cindy Cooper being a product of our sport is something that I think is special for our league," commented NPF Commissioner, Cheri Kempf. "The statement they continue to make,  to support the efforts of this league and our extraordinary athletes, is exemplary. We will work hard, as we do with all partnerships, to make them proud of this relationship and to positively affect their company bottom line."
Park Planet renewed their partnership prior to the original contract's expiration date.
"At Park Planet, we stand by the NPF, the direction of the league and it's affiliate teams, and the national exposure the NPF offers Companies like ours."
The league is set to launch its 15th season in 2018 with an anticipated opening day set for late May.
About National Pro Fastpitch (NPF)
National Pro Fastpitch (NPF), an Official Development Partner of Major League Baseball since 2004, provides elite female athletes with an opportunity to pursue a professional career in fastpitch softball beyond their collegiate and amateur success.  The NPF affiliate teams consist of the Akron Racers, Aussie Spirit, Beijing Shougang Eagles, Chicago Bandits, and USSSA Florida Pride for the 2018 season. National Pro Fastpitch players hail from the United States, Australia, Canada and China among which are the most accomplished and talented athletes in the sport of women's softball.