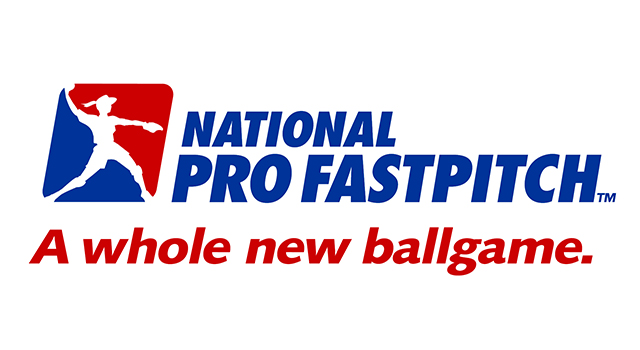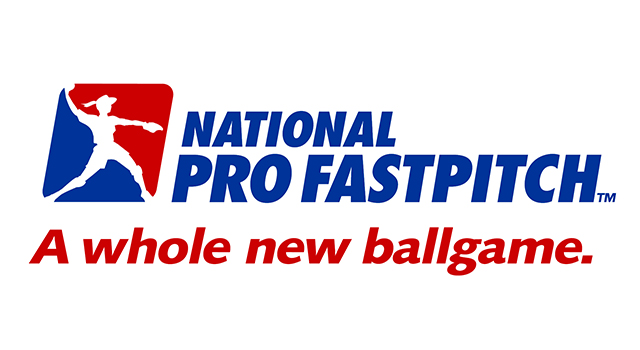 Kissimmee, FL – January 15, 2015– The USSSA Florida Pride of the National Pro Fastpitch (NPF) league announced their tentative 2015 schedule on Wednesday. The back-to-back NPF Champions will begin the 2015 season on the road against the Dallas Charge—the NPF expansion team—on Saturday, June 6th. The Pride's first seven games will be played against the Charge in three different locations—Dallas, TX; Kansas City, KS; and one site in Missouri to be named later. In addition to these locations and NPF home bases, the Pride are tentatively making stops in Orlando, FL; Houston, TX; San Antonio, TX; Peoria, IL; York, PA; and Lancaster, PA. Site specifics will be announced at a later date.
With the expansion to five NPF teams, individual teams will play a total of 48 games this season including 12 games against each opponent. This year, the NPF series make-up will vary from the typical four game design. Games in a series will vary from two to four, along with a few single game match-ups. The five affiliate teams will compete in at least 16 venues across eight different states with the 2015 season culminating at the NPF Championship Series in Hoover, Alabama from August 14-18. This marks the second year in a row the Championship Series will be hosted in Hoover.
The 2015 NPF season opens with a May 29th match-up between the Chicago Bandits and Pennsylvania Rebellion in Washington, PA.
The first Pride home series will extend the NPF to a new market—Kansas City, KS. On June 11 and 12, the Pride will take on the Dallas Charge at the Community America Ballpark in Kansas City during the Top Gun Invitational, one of the top youth softball tournaments in the country. The Top Gun features elite youth teams from the age groups of 12U to 18U.
From July 13-25, the Pride will be in Orlando, Florida to host Chicago, Pennsylvania, and Akron at ESPN Wide World of Sports during the USSSA World Series. July 13-16 the Pride and Bandits will play during the 8U, 16U, and 18U USSSA World Series and opening ceremonies as well as USA Elite Select's All-American Games and opening ceremonies. The Rebellion visit the Pride at Disney from July 18-21 during the 10U, 11U, 12U, 13U and 14U World Series and opening ceremonies. The homestand will wrap up with the Racers from July 22-25.
In August, the Pride will host the Dallas Charge for four games in the state of Texas. Games on August 3 and 4 will be played in the Houston area before both teams travel west to San Antonio on August 6 and 7.
For all information about the USSSA Pride and the 2015 NPF season, visit the team website www.dev.usssapride.com and follow the Pride all season long on Facebook, Twitter, and Instagram.
USSSA PRIDE  HOME 2015 Schedule
Thursday, June 11 – Friday, June 12 vs. Dallas Charge (Kansas City, KS)
Monday, June 15 – Tuesday, June 16 vs. Dallas Charge (Site TBD)
Friday, July 3 – Saturday, July 4 vs. Pennsylvania Rebellion (Site TBD)
Monday, July 13 – Thursday, July 16 vs. Chicago Bandits (Orlando, FL)
Saturday, July 18 – Tuesday, July 21 vs. Pennsylvania Rebellion (Orlando, FL)
Wednesday, July 22 – Saturday, July 25 vs. Akron Racers (Orlando, FL)
Monday, August 3 – Tuesday, August 4 vs. Dallas Charge (Site TBD)
Thursday, August 6 and Friday, August 7 vs. Dallas Charge (San Antonio, TX)
August 14 – August 18 NPF Championship Series (Hoover, AL)
*Site specifics will be announced as they become available.
About USSSA Florida Pride:
The USSSA Florida Pride is a professional franchise in the National Pro Fastpitch League that is owned and operated by USSSA. The amateur organization of USSSA has multi-sport coverage and encompasses teams and players from the United States and abroad.
About NPF:
National Pro Fastpitch is headquartered in Nashville, TN. The league, created to give elite female fastpitch players the opportunity to pursue a professional career in their chosen sport, has operated since 1997 under the names of Women's Pro Fastpitch (WPF) and Women's Pro Softball League (WPSL). NPF is the Official Development Partner of Major League Baseball in the category of women's fastpitch softball since 2002.
About USSSA:
USSSA is headquartered in Osceola County, Florida. USSSA is the World's Largest Multi-sport Athletic Organization. Founded in 1968, USSSA has grown to over 3.7 million participants, competing in 13 nationally sanctioned sports including Baseball, Fastpitch, Slow Pitch, Karate, Basketball, Soccer and more! For more information on USSSA and to register your team visit USSSA.com. Also be sure to visit USSSAToday.com for the latest USSSA News!