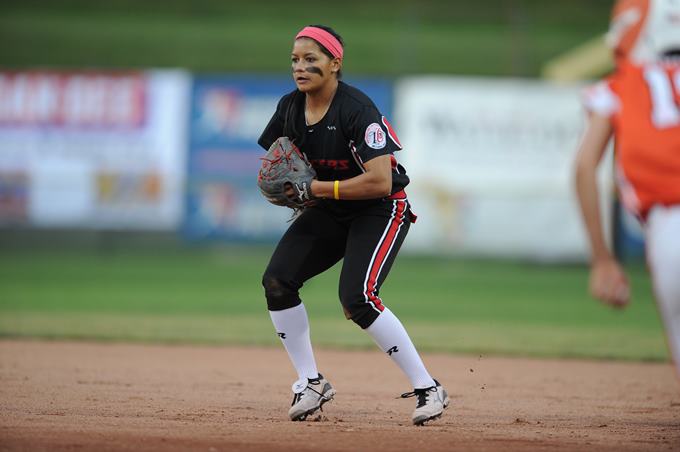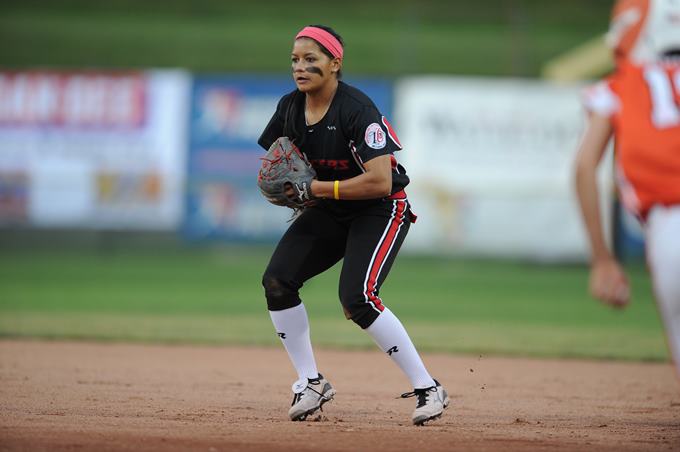 Kissimmee, FL –  March 13, 2014- Assistant General Manager Gordon Glennie and The USSSA Florida Pride is excited to announce that Brigette Del Ponte will be joining the squad for the 2014 season.  Del Ponte was acquired from the Akron Racers for the 14th pick in the 2014 NPF Senior Draft.
Del Ponte, a former Arizona Wildcat came into the NPF with some impressive accolades.  2012 All-Pac-12 (Second Team), Pac-12 Player of the Week (2/20-2/26), USA Softball Player of the Year Watchlist (50 Players).  2011 NFCA All-American (Second Team), USA Softball National Team Selection Camp Invitee, NFCA All-West Region (First Team), All-Pac-10 (First Team), Pac-10 Player of the Week (3/21-3/27).  2010 All-Pac-10 (Second Team), Pac-10 All-Freshman Team, NFCA All West Region (Second Team), Pac-10 Player of the week (3/1-3/7).
Del Ponte was drafted by the Akron Racers in the 2013 NPF Senior Draft.  She played a significant role in the Racers season posting a .243 batting average, 2 doubles and 7 homeruns.  She also completed the season with 8 stolen bases and a .458 slugging percentage.
Del Ponte is currently working as a volunteer assistant coach at The University of Tennessee at Chattanooga.
"I am very excited to be playing with the USSSA Pride and alongside of some phenomenal athletes.  The USSSA Pride is a great organization and I'm looking forward to helping the NPF grow!"
About USSSA Florida Pride:
The USSSA Florida Pride is a professional franchise in the National Pro Fastpitch League that is owned and operated by USSSA. The amateur organization of USSSA has multi-sport coverage and encompasses teams and players from the United States and abroad.
About NPF:
National Pro Fastpitch is headquartered in Nashville, TN. The league, created to give elite female fastpitch players the opportunity to pursue a professional career in their chosen sport, has operated since 1997 under the names of Women's Pro Fastpitch (WPF) and Women's Pro Softball League (WPSL). NPF is the Official Development Partner of Major League Baseball in the category of women's fastpitch softball since 2002.
About USSSA:
The United States Specialty Sports Association (USSSA), headquartered in Osceola County, Florida, USSSA is the World's Largest Multi-sport Athletic Organization. Founded in 1968, USSSA has grown to over 3.7 million participants, competing in 13 nationally sanctioned sports including Baseball, Fastpitch, Slow Pitch, Karate, Basketball, Soccer and more! For more information on USSSA and to register your team visit USSSA.com. Also be sure to visit USSSAToday.com for the latest USSSA News!