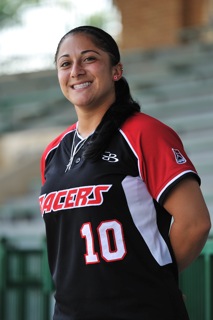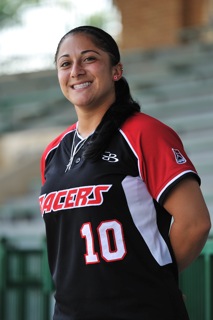 National Pro Fastpitch
Nashville, TN-
National Pro Fastpitch has teamed up with MTV and the producers of "Made" for an episode that will air on May 5th. Kelley Montalvo of the Akron Racers was selected as the "Made" Coach and was given an opportunity to coach and mentor a young softball player along her journey of trying out for the high school team.
"National Pro Fastpitch is so very proud to have had the opportunity that was extended to us by MTV and 'Made" to make an impact on the life of a young person. I don't think you could find a better role model than the Akron Racer's Kelley Montalvo and I know Kelley considered the chance to work with Liz a privilege. NPF and our core of extraordinary women professional athletes are committed to the positive influence and inspiration of young people," commented NPF Commissioner Cheri Kempf
"We also appreciate the willingness of our corporate partners at Boombah, Worth, Wilson, and Ringor to readily get involved with making a difference for Elizabeth. We wish Elizabeth success and continued confidence not only in softball, but in whatever she decides to accomplish."
This episode of "Made" featuring Kelley Montalvo will air on Saturday, May 5that  2pm EST/1pm CST. Check out the link below for a sneak peak on the episode.
About USSSA Florida Pride:
The USSSA Florida Pride is a professional franchise in the National Pro Fastpitch League that is owned and operated by USSSA. The amateur organization of USSSA has multi-sport coverage and encompasses teams and players from the United States and abroad.
About NPF:
National Pro Fastpitch is headquartered in Nashville, TN. The league, created to give elite female fastpitch players the opportunity to pursue a professional career in their chosen sport, has operated since 1997 under the names of Women's Pro Fastpitch (WPF) and Women's Pro Softball League (WPSL). NPF is the Official Development Partner of Major League Baseball in the category of women's fastpitch softball since 2002.
About USSSA:
The United States Specialty Sports Association (USSSA), headquartered in Osceola County, Florida, USSSA is the World's Largest Multi-sport Athletic Organization. Founded in 1968, USSSA has grown to over 3.7 million participants, competing in 13 nationally sanctioned sports including Baseball, Fastpitch, Slow Pitch, Karate, Basketball, Soccer and more! For more information on USSSA and to register your team visit USSSA.com. Also be sure to visit USSSAToday.com for the latest USSSA News!