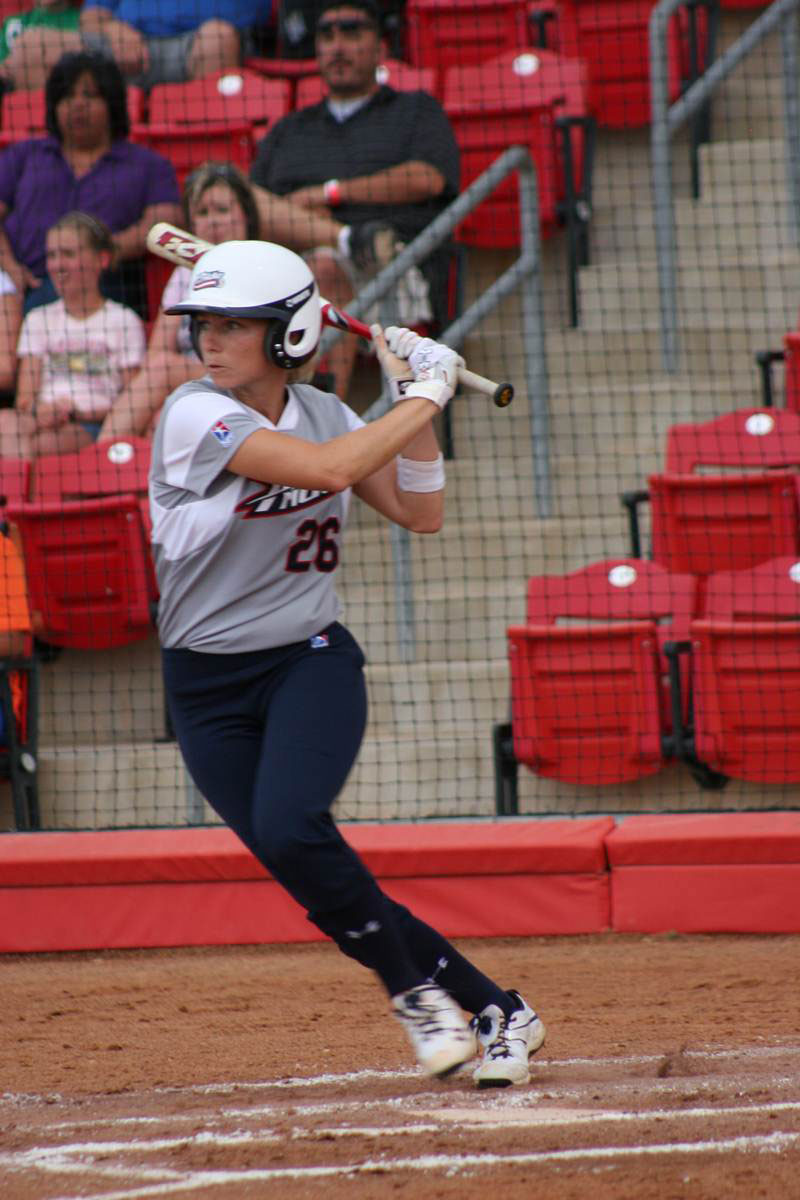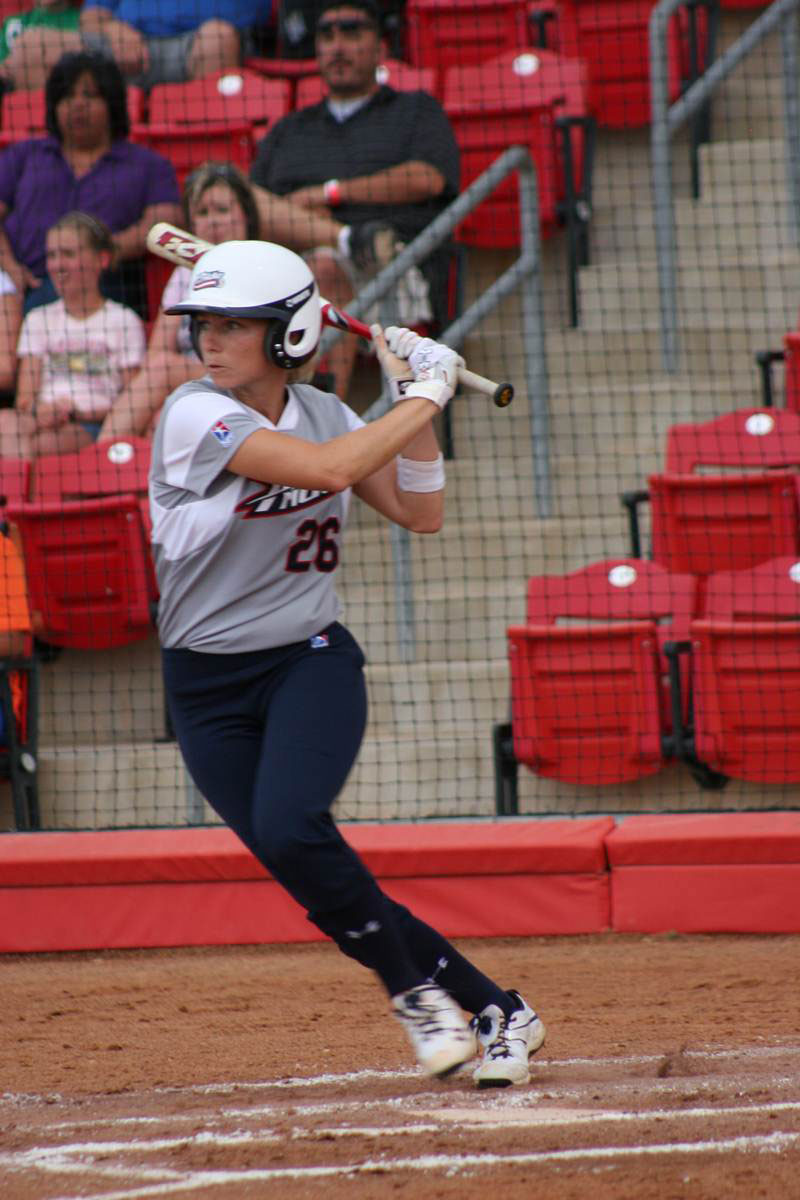 AKRON, Ohio (July 4, 2010)-
The Akron Racers reclaimed sole possession of first place in the NPF standings behind another complete-game pitching performance from Lisa Norris as Akron defeated the USSSA Pride, 6-3 in game four at Firestone Stadium and clinch their fourth consecutive series win.
Akron (11-5) used timely hitting, while taking advantage of an early error, to defeat the Pride (10-6) who fall into second place with today's loss.
Norris' (7-0) brilliance this season continued as she scattered seven hits throughout the evening, giving up three runs (one earned) en route to striking out eight to earn the win. The Racers offense worked Katie Burkhart (2-2) for nine hits and six runs (three earned). The starter issued four walks and struck out seven in her second-consecutive loss of the season.
Norris found herself in trouble early after allowing a one-out Caitlin Lowe single and a walk to Jessica Mendoza. A costly error on third baseman Clare Burnum followed and  enabled both runners to score as Alissa Haber moved to second, giving the Pride a short-lived 2-0 edge.
The Racers fought back in the home half of the first to claim a 3-2 lead they would never relinquish. Akron loaded the bases when Lisa Modglin and Jess Valis notched back-to-back singles before Crystl Bustos walked. Samantha Ricketts brought the home team within one on sac-fly RBI to right to tack a run on the board. A costly throwing error from Burkhart enabled Kelley Montalvo to reach second while Valis and Bustos each scored to put Akron ahead, 3-2.
A scoreless battle ensued over the next three frames until the bottom of the fifth when Akron catcher Mackenzie Vandergeest uncorked her second home run of the year-a three run shot to left to give the Racers the 6-2 lead.
The Pride refused to go quietly as the team collected a pair of two-out hits atop the seventh. Natasha Watley singled and then scored on Lowe's double to left but Norris shut the door, getting Mendoza to ground out unassisted to first base to preserve her perfect record on the season.
Valis led the Akron hit parade with a pair of singles and a double while Watley led the Pride with three singles.
The five-game set concludes tomorrow (Monday, July 5) at 7:05 p.m. EST.  To follow the series from home, you can catch the action live on MLB.com or stream live stats via www.pointstreak.com.
About USSSA Florida Pride:
The USSSA Florida Pride is a professional franchise in the National Pro Fastpitch League that is owned and operated by USSSA. The amateur organization of USSSA has multi-sport coverage and encompasses teams and players from the United States and abroad.
About NPF:
National Pro Fastpitch is headquartered in Nashville, TN. The league, created to give elite female fastpitch players the opportunity to pursue a professional career in their chosen sport, has operated since 1997 under the names of Women's Pro Fastpitch (WPF) and Women's Pro Softball League (WPSL). NPF is the Official Development Partner of Major League Baseball in the category of women's fastpitch softball since 2002.
About USSSA:
The United States Specialty Sports Association (USSSA), headquartered in Osceola County, Florida, USSSA is the World's Largest Multi-sport Athletic Organization. Founded in 1968, USSSA has grown to over 3.7 million participants, competing in 13 nationally sanctioned sports including Baseball, Fastpitch, Slow Pitch, Karate, Basketball, Soccer and more! For more information on USSSA and to register your team visit USSSA.com. Also be sure to visit USSSAToday.com for the latest USSSA News!