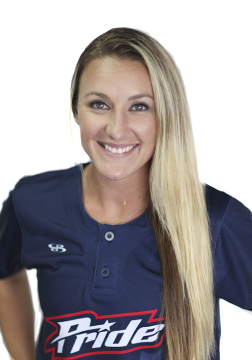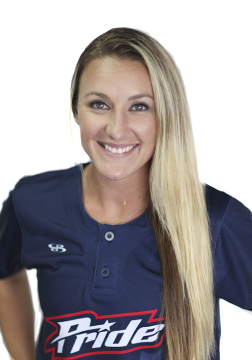 Position

INF

B/T

L/R

Ht

5'8

Current Team

USSSA Pride
PROFESSIONAL: Enters her fifth season in the NPF. Ceo was drafted in the 2014 NPF College Draft by the USSSA Pride as the 5th overall pick.
2017 Season: Finished her fourth season, batting .274, with an on-base percentage of .328 and a slugging percentage of .306 posting 10 runs, 17 hits, 2 doubles, 3 RBI in 62 at-bats.
2016 Season: Ceo averaged .216 with 17 runs scored, 19 hits, 5 RBI, and a .250 on-base percentage in her third season.
2015 Season: Ceo averaged .172 with 11 runs scored, 5 hits, 1 RBI, 2 walks and a .226 on-base percentage with just 29 at-bats. She went 2 for 2 in stolen base attempts with 5 total bases.
2014 Season: Ceo batted .278 with 15 hits and 3 RBI, and achieved a .328 OBP during her first season with the Pride.
COLLEGE: Finished with a career batting average of .416 with 15 home-runs, 85 RBI's, 52 walks, a .460 OBP, and 65 stolen bases. SENIOR (2014): Led the nation with a .493 batting average, named the Pac-12 Softball Batting Champion, was a 2014 USA Softball Player of the Year Finalist, 2014 NFCA First Team All-Pacific Region, 2014 NFCA First Team All-American, and First Team Pac-12 All-Conference. JUNIOR (2013): NFCA First Team All-Pacific Region, First Team All-Pac-12, and NCAA Eugene Regional All-Tournament Team. SOPHOMORE (2012): NFCA Second Team All-Pacific Region and All Pac-12 Honorable Mention. FRESHMAN (2011): NFCA Second Team All-Pacific Region and All Pac-12 Freshman Team.
PERSONAL: Courtney Ceo was born on November 9, 1991 to Brad and Kim Ceo. Courtney has two older sisters, Britney and Natalie, and one younger sister Stephanie, who played softball at Texas. Courtney majored in General Social Science at Oregon.
Batting
| Season | Team | AB | R | H | RBI | 2B | 3B | HR | SB | BB | SO | LOB | G | AVG |
| --- | --- | --- | --- | --- | --- | --- | --- | --- | --- | --- | --- | --- | --- | --- |
| Total | - | | | | | | | | | | | | | 0 |
Pitching
| Season | Team | IP | H | R | ER | BB | SO | HR | G | AVG |
| --- | --- | --- | --- | --- | --- | --- | --- | --- | --- | --- |
| Total | - | | | | | | | | | 0 |