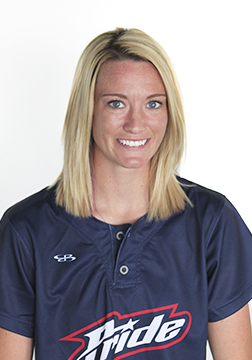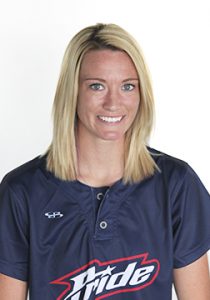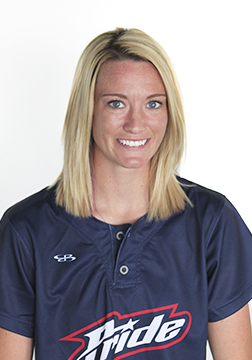 Position

Pitcher

B/T

L/L

Ht

5'8

Current Team

USSSA Pride

Past Teams

PA Rebellion, New York Comets, Carolina Diamonds, Chicago Bandits
PROFESSIONAL: Bunner is entering her 7th season in the NPF and her second with the USSSA Pride. Angel started her NPF career with the Carolina Diamonds in 2012, drafted 17th overall from Auburn. When the Diamonds folded in 2013, Bunner was picked up by the NY/NJ Comets. In 2014 she joined the PA Rebellion roster before joining the Chicago Bandits in the middle of the 2016 season to become a first time NPF Champion by the end of her fifth season.
2017 Season: Finished her first season with the Pride completing 53.2 innings with 29 strikeouts and an overall record of 7-1 with 1 save and a 1.17 ERA.
2016 Season: First time NPF Cowles Cup Champion. 44.2 innings in the circle as a Bandit, Bunner complied a 2-3 mark while boasting a 3.30 ERA, second best on the Bandits. She maintained a nearly 3-to-1 strikeout-to-walk ratio with 28 strikeouts and an opposing batting average of .286. 

2015 Season: Bunner finished her fourth season with a 3.71 ERA and a 1-1 overall record with one save and 6 strikeouts and kept opposing batting average to .271.
2014 Season: In 68 innings pitched, Bunner finished with a 3.40 ERA and 32 strikeouts.
2013 Season: In 21 games, Bunner kept her ERA to 6.31, 3rd best on the Comets pitching staff, with 56 strikeouts.
2012 Season: Bunner was drafted 17th overall by the Carolina Diamonds. She appeared in 21 games Bunner finished her rookie season with the Diamonds with a 5-8 overall record with a 4.01 ERA and one save in 89 innings of work.
COLLEGE: Became the first Auburn softball player to be drafted in the NPF Draft. She was a four-year starter for the Tigers, where she ranks fifth all-time in Auburn history in ERA (2.24) and BAA (.226), is tied for seventh in saves (6), and eighth in strikeouts (326). She helped the Tigers advance to the NCAA regional's in all four years and was named to the SEC All-Tournament in 2011. Senior (2012): Finished 11th in ERA (2.16), 8th in opponent's batting average (.208). 13th in wins (13) and 1st in fewest walks allowed (22). Junior (2011): Named SEC All-Tournamanet Team and ranked 4th in ERA (1.53), 8th in opponent's batting average (.205), 14th in strikeouts looking (41), and 9th in wins. Bunner had an ERA of 1.53, which ranks as the third-best single-season ERA in school history. Sophomore (2010): Appeared in 29 games with 15 starts. Went 7-9 with a 3.32 ERA in 92.2 IP. Led staff with fewest walks per game, averaging 1.7 per outing. Issued one walk or less in 24-of-29 appearances. Did not issue more than two walks in any appearance. (2009): Did not pitch due to injury. Received redshirt. Freshman (2008):Posted a 7-1 record with a 2.51 ERA in 84.0 IP as a freshman. Finished second in SEC in relief appearances (24) and tied for first in fewest walks (17).
PERSONAL: Born Angel Bunner on November 2, 1989 to Debbie and George Bunner. Angel has one brother, Rudy and one sister, Amie. Graduated from Auburn in 2012 with a history degree. 
Batting
| Season | Team | AB | R | H | RBI | 2B | 3B | HR | SB | BB | SO | LOB | G | AVG |
| --- | --- | --- | --- | --- | --- | --- | --- | --- | --- | --- | --- | --- | --- | --- |
| Total | - | | | | | | | | | | | | | 0 |
Pitching
| Season | Team | IP | H | R | ER | BB | SO | HR | G | AVG |
| --- | --- | --- | --- | --- | --- | --- | --- | --- | --- | --- |
| Total | - | | | | | | | | | 0 |