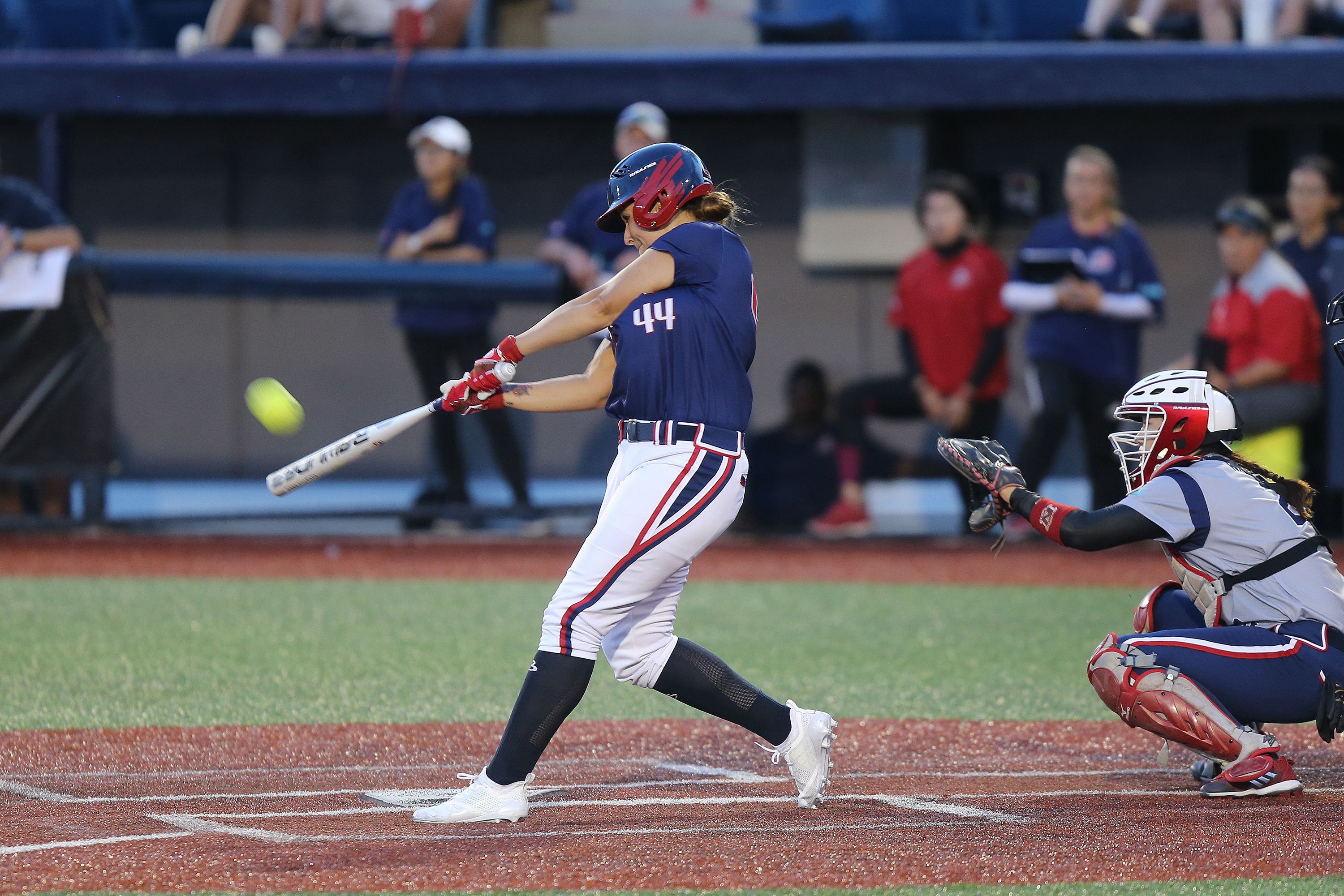 Viera, FL– (July 8, 2018) The USSSA Pride are making their way up to Kansas, City to face the Aussie Spirit for the second time this season. The six-game series will begin on July 9 and conclude Friday, July 13.
The first two games for this series will start at 8:35 p.m. ET and game three will begin at 2:05 p.m. ET. Fans can watch every game, for free, all summer long on NPFTV.com.
The past week the Pride swept the Beijing Eagles at home in a six-game series, which improved the Pride's overall record to 24-1. The team's only loss coming from the Chicago Bandits on June 29.
Follow the Pride all season long on Facebook, Twitter, and Instagram for all game or team updates.
Series Schedule:                                                 
Monday July, 9 – 8:00 p.m. EST
Tuesday July, 10 – 8:00 p.m. EST
Wednesday July, 11 – 9:00 p.m. EST
Thursday July, 12 – 9:00 p.m. EST
Friday July, 13 – (Double Header): 6:00 & 9:00 p.m. EST
Pride Players to Watch:
Megan Wiggins: Currently leads the league and the Pride in triples (4) and on-base percentage (.508). Wiggins is second in the league for runs (17), third for batting average (.423) and second in RBIs with 15, behind Romero.
Keilani Ricketts: Ricketts currently leads the Pride and the league with a stellar 0.00 ERA. In her 24-innings pitched she has struck out 26 and has giving up 7 hits and had thrown the team's only no-hitter. Ricketts is currently 3-0 on the season
Lauren Chamberlain: Chamberlain has been getting more time in the Pride starting line-up and has hit six homeruns in 11 games played and one grandslam. She is currently hitting .367 with a 1.033 slugging percentage.
The Pride will take on the Spirit on the road July 9 for a six-game away series. Get your tickets at profastpitch.com today.