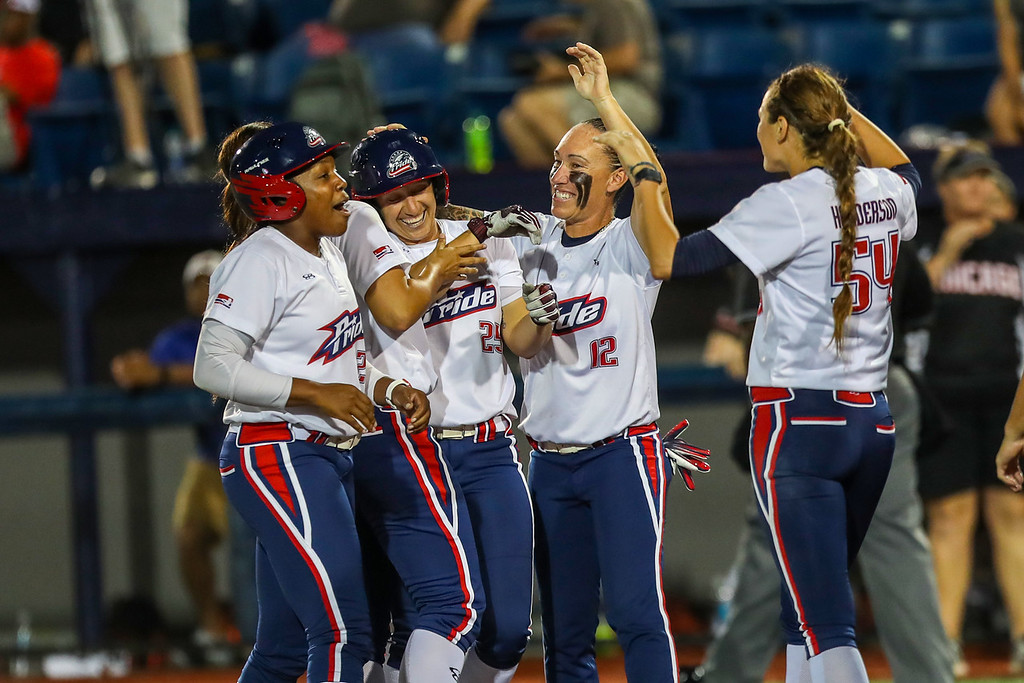 VIERA, FL (June 25, 2018) Game one of the first series with Chicago was a long battle for the Pride as they took the win over the Bandits giving the visitors their first loss in 2018.
Jolene Henderson threw the complete game win in the circle for the Pride and held the Bandits to only one run.
Henderson struck out two in her appearance, scattering six hits, earning her fourth victory of the season.
The Pride started the scoring in the bottom of the second when Kirsti Merritt touched them all with a solo shot to center field.
Not until the top of the fifth did the Bandits even the score with an RBI triple from Jessie Scroggins down the right field line to plate Delaney Spaulding. The earned run was the first of the season charged to Henderson.
The Pride won in the bottom of the seventh on a Megan Wiggins single into shallow centerfield to score Bianka Bell for the walk-off win.
Paige Lowary took the loss for the Bandits, bringing her professional record to 2-1. Despite escaping a bases-loaded and nobody out jam in the in the sixth inning to save the 1-1 score, before giving up the winning run in the bottom of the seventh.