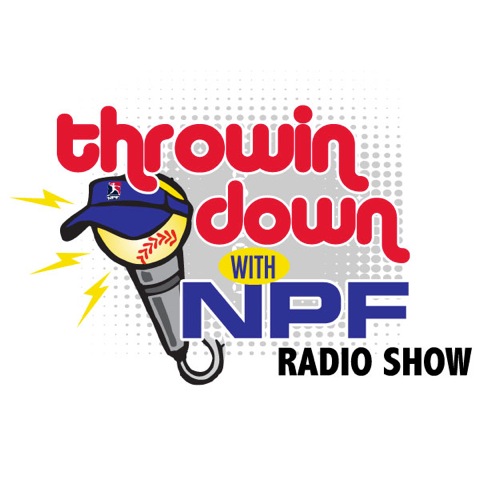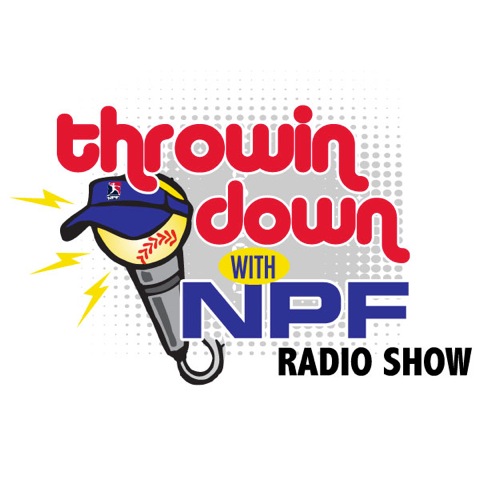 FOR IMMEDIATE RELEASE
NPF Launches Blog/Talk Radio Show on Wednesday
Nashville, TN – January 14, 2014 – National Pro Fastpitch will launch a blog/talk radio show on Wednesday January 15 at 7:00 pm CST. The show, "Throwin Down With The NPF" will be hosted by Barb Jordan and will be live from 7:00 pm to 8:00 pm twice a month throughout the year.
"This is another platform to involve our fans with league news and happenings throughout the year," commented NPF Commissioner, Cheri Kempf. "We are always looking for opportunities to broaden exposure for our teams and players as well as our corporate sponsors and suppliers. We have been looking at this particular possibility for a long time and decided the timing was right to kick it off in 2014."
Fans can listen into the radio show the first and third Wednesday of every month by going to www.blogtalkradio.com/profastpitch. The show will feature guests from the league, it's partners, sponsors, and more. Topics will include league news, competition statistics (in-season), draft prospects, player news, and team news.
Show host Barb Jordan is a former professional in the WPSL, where she was honored as an All-Star in 2000 while playing for the Tampa Bay Firestix. At the amateur level, she was a multi-year national team member and championship player for Team USA. Jordan coached college softball at the Division I level for 9 years at Cal State Northridge and coached internationally for the United States for 6 seasons. Jordan entered the broadcasting arena in 2010 and currently covers college softball for Fox Sports as well as the NPF on ESPN.
Social Media Users – Twitter Chat – #profastpitchradio
About NPF:
National Pro Fastpitch is headquartered in Nashville, TN. The league, created to give elite female fastpitch players the opportunity to pursue a professional career in their chosen sport, has operated since 1997 under the names of Women's Pro Fastpitch (WPF) and Women's Pro Softball League (WPSL). NPF is the Official Development Partner of Major League Baseball in the category of women's fastpitch softball since 2002.
About USSSA:
The United States Specialty Sports Association (USSSA), headquartered in Osceola County, Florida, USSSA is the World's Largest Multi-sport Athletic Organization. Founded in 1968, USSSA has grown to over 3.7 million participants, competing in 13 nationally sanctioned sports including Baseball, Fastpitch, Slow Pitch, Karate, Basketball, Soccer and more! For more information on USSSA and to register your team visit USSSA.com. Also be sure to visit USSSAToday.com for the latest USSSA News!