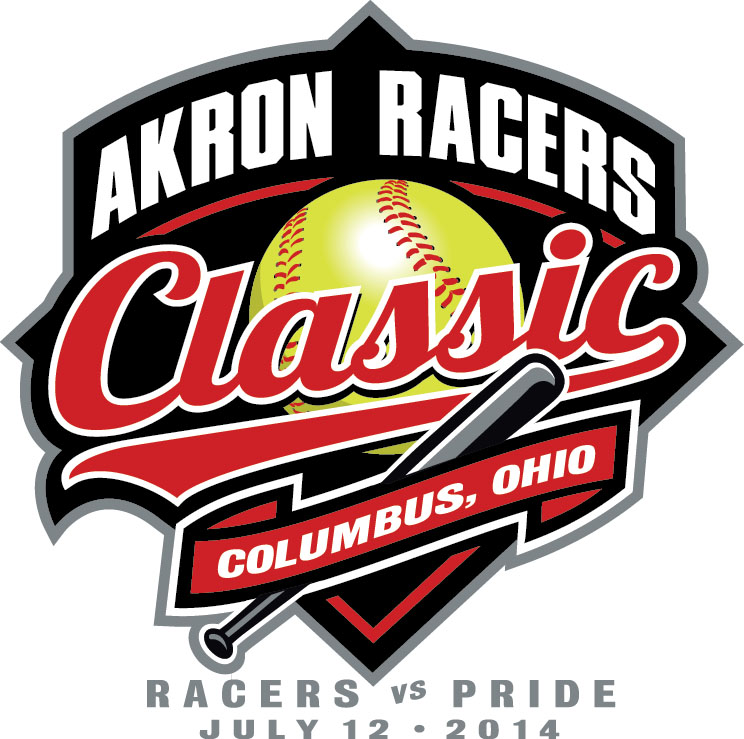 RACERS HEAD TO COLUMBUS FOR THE BUCKEYE SHOWDOWN 
Racers host the USSSA Pride, July 12, 2014 in the 1st Annual Akron Racers Classic
Akron, OH—January 2, 2014–Akron Racers GM, Joey Arrietta announced today that the Racers will host the USSSA Pride on Saturday, July 12 in Columbus, OH, at the 1st Annual Akron Racers Classic. The game will be played as a part of the highly successful Buckeye Showdown RecruitFest.
"I wanted to bring the professional game to Columbus for a several years now and the opportunity to partner with Bill Beckham and be a part of the RecruitFest was perfect," commented Arrietta. "I am excited to provide young players participating in the Showdown with the opportunity to see the best players in the world compete."
The RecruitFest features 220 teams' ages 14-18 years as collegiate coaches from around the country will assemble to get a look at the best talent East of the Mississippi. The NFCA will conduct a clinic on Thursday, July 10 with the tournament games set to begin on Friday morning, July 11. The Racers will battle the 2013 NPF Cowles Champions on Saturday, July 12 at 8pm.
Teams entering the tournament will receive a special ticket package which includes 15 tickets for just $99. The general public is encouraged to purchase tickets in advance for $8.50. Tickets at the gate will be $10. All tickets are general admission. Tickets can be purchased online at akronracers.org beginning January 13th.
Fans can use the hastag #Racersclassic for this game on Social Media!
About USSSA Florida Pride:
The USSSA Florida Pride is a professional franchise in the National Pro Fastpitch League that is owned and operated by USSSA. The amateur organization of USSSA has multi-sport coverage and encompasses teams and players from the United States and abroad.
About NPF:
National Pro Fastpitch is headquartered in Nashville, TN. The league, created to give elite female fastpitch players the opportunity to pursue a professional career in their chosen sport, has operated since 1997 under the names of Women's Pro Fastpitch (WPF) and Women's Pro Softball League (WPSL). NPF is the Official Development Partner of Major League Baseball in the category of women's fastpitch softball since 2002.
About USSSA:
The United States Specialty Sports Association (USSSA), headquartered in Osceola County, Florida, USSSA is the World's Largest Multi-sport Athletic Organization. Founded in 1968, USSSA has grown to over 3.7 million participants, competing in 13 nationally sanctioned sports including Baseball, Fastpitch, Slow Pitch, Karate, Basketball, Soccer and more! For more information on USSSA and to register your team visit USSSA.com. Also be sure to visit USSSAToday.com for the latest USSSA News!