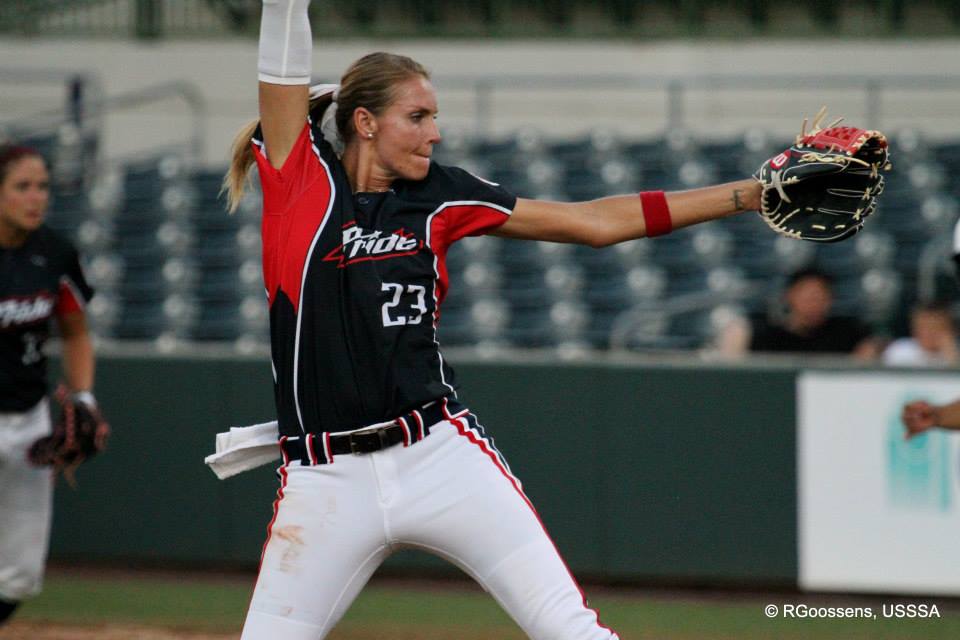 Pride: 11
Racers: 0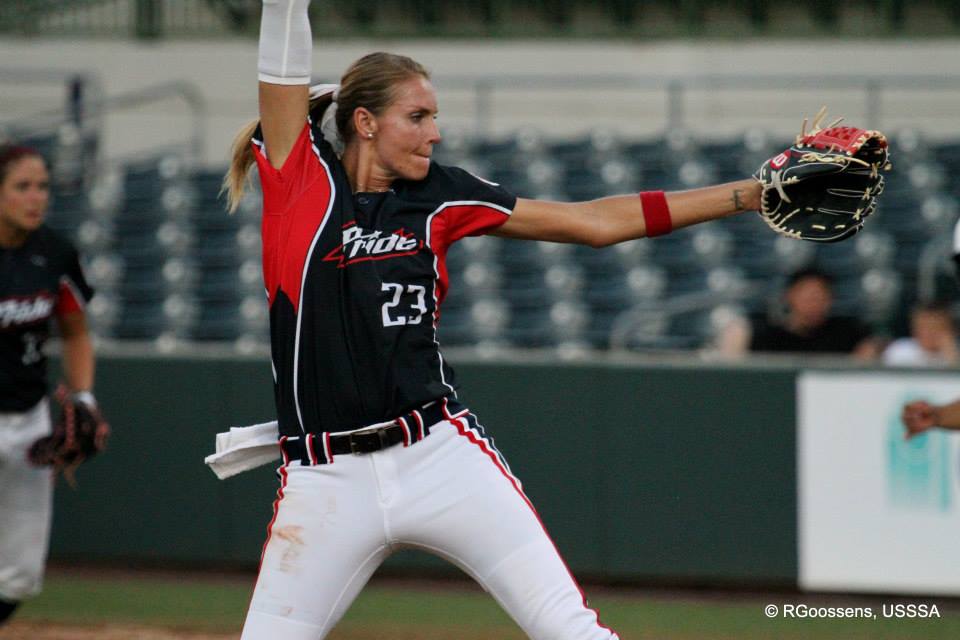 KISSIMMEE, FL –Sarah Pauly and the USSSA Pride didn't let a soppy, wet field hold them back as they beat the Akron Racers 11-0 in the series opener at Osceola County Stadium Wednesday night.
After giving up consecutive hits to the Racers' first two batters of the game, Taylor Schlopy and Kelley Montalvo, Pauly didn't allow another Akron hitter to reach base. She struck out four Racers in her seven-inning complete game shutout, improving her record to 7-3 for the season.
The veteran Pauly faced off against NPF rookie Rachele Fico (2-4 this season). Fico gave up seven runs on nine hits through three innings, including a pair of homeruns to GiOnna DiSalvatore and Kelsey Bruder in the second. Akron relief pitchers Jen Mineau and Hillary Bach allowed a combined four runs on as many hits.
It was a big night offensively for Bruder, who went 2-3 and drove in four RBIs. DiSalvatore, Andrea Duran, Ashley Charters, Natasha Watley and Kelly Kretschman all went 2-3 as well.
Wednesday night's game was the first of eight home games in seven days for the Pride. They take on the Racers again tomorrow at 5:35 p.m. and 8:35 p.m. for a doubleheader. Don't miss the live coverage on ESPN3.
About USSSA Florida Pride:
The USSSA Florida Pride is a professional franchise in the National Pro Fastpitch League that is owned and operated by USSSA. The amateur organization of USSSA has multi-sport coverage and encompasses teams and players from the United States and abroad.
About NPF:
National Pro Fastpitch is headquartered in Nashville, TN. The league, created to give elite female fastpitch players the opportunity to pursue a professional career in their chosen sport, has operated since 1997 under the names of Women's Pro Fastpitch (WPF) and Women's Pro Softball League (WPSL). NPF is the Official Development Partner of Major League Baseball in the category of women's fastpitch softball since 2002.
About USSSA:
The United States Specialty Sports Association (USSSA), headquartered in Osceola County, Florida, USSSA is the World's Largest Multi-sport Athletic Organization. Founded in 1968, USSSA has grown to over 3.7 million participants, competing in 13 nationally sanctioned sports including Baseball, Fastpitch, Slow Pitch, Karate, Basketball, Soccer and more! For more information on USSSA and to register your team visit USSSA.com. Also be sure to visit USSSAToday.com for the latest USSSA News!