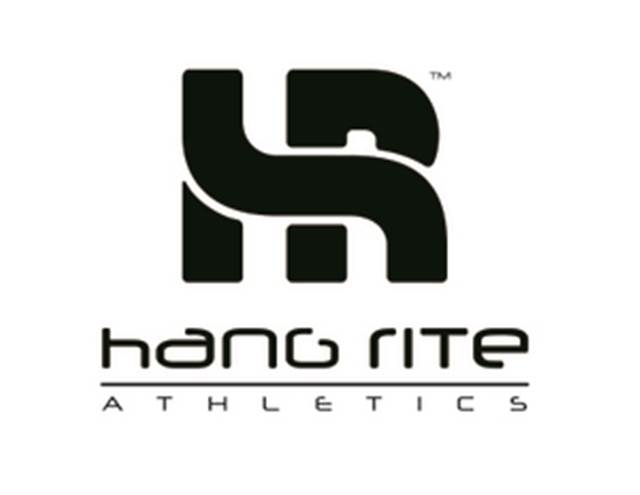 Nashville, TN – The National Pro Fastpitch (NPF) League announced today a new partnership with Hang Rite Athletics. The agreement makes Hang Rite, located in Franklin Park, IL, an Official Apparel and Shoe Supplier of National Pro Fastpitch. In the category of apparel, Hang Rite has additionally become Official Licensee of NPF merchandise.
A startup company, opening business in 2012, Hang Rite Athletics considers their brand to be a step up in athletic and sports apparel and are dedicated to comfort, style, and performance throughout their product line.
"Hang Rite Athletics is excited to be launching a relationship with the world's very best softball players," stated Frank Alvarez, President of Hang Rite Athletics. "We look forward to seeing the NPF professionals in Hang Rite gear, and we are optimistic about the possibilities and potential that exists in glorifying the NPF and affiliate team brands, through the licensing agreement."
Hang Rite shoes will be offered to players for on-field competition as a member of the NPF Equipment Pool. Additional performance wear options will be available for NPF player use as well as affiliate team merchandise sales. Hang Rite is the newest addition to a sixteen-company supplier pool that exists for National Pro Fastpitch, its teams, and athletes.
"We are proud to welcome Hang Rite as an Official Supplier for the NPF", commented NPF Commissioner, Cheri Kempf. "Broadening our supplier pool is important, but additionally to be able to add Hang Rite Athletics and their quality apparel as a licensee, will be great for increasing sales and visibility of the NPF brand."
The NPF's 10th Anniversary season kicks off on June 5th with the Chicago Bandits hosting the Akron Racers at The Ballpark at Rosemont and on June 9th the USSSA Pride will host opening day competition against the NY/NJ Comets in Kissimmee, FL.
About USSSA Florida Pride:
The USSSA Florida Pride is a professional franchise in the National Pro Fastpitch League that is owned and operated by USSSA. The amateur organization of USSSA has multi-sport coverage and encompasses teams and players from the United States and abroad.
About NPF:
National Pro Fastpitch is headquartered in Nashville, TN. The league, created to give elite female fastpitch players the opportunity to pursue a professional career in their chosen sport, has operated since 1997 under the names of Women's Pro Fastpitch (WPF) and Women's Pro Softball League (WPSL). NPF is the Official Development Partner of Major League Baseball in the category of women's fastpitch softball since 2002.
About USSSA:
The United States Specialty Sports Association (USSSA), headquartered in Osceola County, Florida, USSSA is the World's Largest Multi-sport Athletic Organization. Founded in 1968, USSSA has grown to over 3.7 million participants, competing in 13 nationally sanctioned sports including Baseball, Fastpitch, Slow Pitch, Karate, Basketball, Soccer and more! For more information on USSSA and to register your team visit USSSA.com. Also be sure to visit USSSAToday.com for the latest USSSA News!