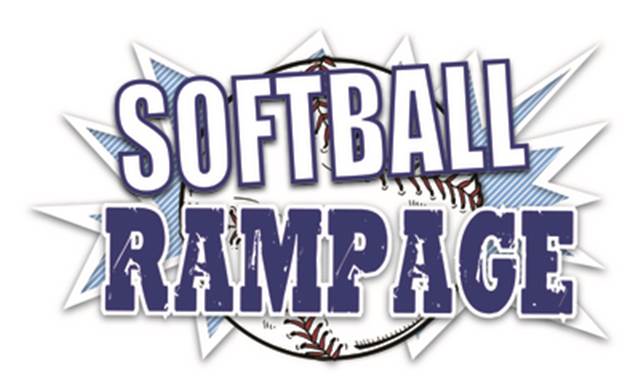 Nashville – The National Pro Fastpitch (NPF) League announced today a new partnership with Softball Rampage. The agreement makes Softball Rampage, located in Columbus, OH, the Official Online Retail Partner of National Pro Fastpitch.
Softball Rampage is an online retail outlet that stocks a complete line of softball bats, softball gloves, batting gloves, softball helmets, and other equipment to meet the needs of softball players of all ages. Softball Rampage prides themselves in dealing directly with the customer and shipping orders quickly.
"NPF is always looking for ways to create opportunities for the league, its partners, our teams, and players. This partnership with Softball Rampage allows us to roll all of that into one," commented NPF Commissioner, Cheri Kempf. "Since Softball Rampage is a retailer for many of our equipment supplier partners, this is a way to expose our athletes and teams as they relate to the use of particular supplier products. Along the way, we will increase overall awareness of the NPF."
Softball Rampage, through a dedicated NPF page, will offer select NPF branded and licensed merchandise. In addition, Softball Rampage will have opportunities to sell merchandise on-site in NPF venues and at the Championship Series.
"Softball Rampage is thrilled with the opportunity to partner with National Pro Fastpitch, its teams and athletes," stated Robert Drumm, Marketing Manager of Softball Rampage. "We are in the business of selling softball equipment and it makes sense that we would want to promote the professional level and the pro athletes. We hope to increase awareness of the NPF and to continue to be an equipment resource for tomorrow's professionals."
Visit the National Pro Fastpitch page, http://www.softballrampage.com/npf.asp often or follow us on Facebook and Twitter for exclusive National Pro Fastpitch sales and deals, trivia, contests, and giveaways. Softball Rampage offers Free Regular Shipping on orders over $99 and Free Return Shipping on every order, so you've got nothing to lose. Head over to http://www.softballrampage.com and get the softball gear you've been waiting for.
The NPF's 10th Anniversary seas on kicks off on June 5th with the Chicago Bandits hosting the Akron Racers at The Ballpark at Rosemont and on June 9th the USSSA Pride will host opening day competition against the NY/NJ Comets in Kissimmee, FL.
About USSSA Florida Pride:
The USSSA Florida Pride is a professional franchise in the National Pro Fastpitch League that is owned and operated by USSSA. The amateur organization of USSSA has multi-sport coverage and encompasses teams and players from the United States and abroad.
About NPF:
National Pro Fastpitch is headquartered in Nashville, TN. The league, created to give elite female fastpitch players the opportunity to pursue a professional career in their chosen sport, has operated since 1997 under the names of Women's Pro Fastpitch (WPF) and Women's Pro Softball League (WPSL). NPF is the Official Development Partner of Major League Baseball in the category of women's fastpitch softball since 2002.
About USSSA:
The United States Specialty Sports Association (USSSA), headquartered in Osceola County, Florida, USSSA is the World's Largest Multi-sport Athletic Organization. Founded in 1968, USSSA has grown to over 3.7 million participants, competing in 13 nationally sanctioned sports including Baseball, Fastpitch, Slow Pitch, Karate, Basketball, Soccer and more! For more information on USSSA and to register your team visit USSSA.com. Also be sure to visit USSSAToday.com for the latest USSSA News!