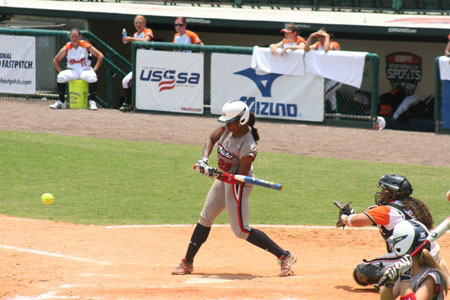 Superstar Natasha Watley will appear March 7 at Autozone Park- home of the Memphis Redbirds- to speak about her personal mission to bring softball to inner-city girls, and improve the lives of disadvantaged young women across the U.S.
Natasha is an Olympic Gold and Silver Medalist and four time All-American short-stop who helped lead UCLA to the NCAA Division I Championship title in 2003. She currently plays for USSSA's Florida Pride in the National Pro Fastpitch league. She won the MVP after powering the Pride to the Championships series Title in 2010. With Watley on the talented USSSA roster, the Pride also took the 2011 regular Season Title.
This event special event is FREE! It will be held on Wednesday March 7, 4:30-6:30 p.m.
For more information contact Christy Bingham or Roya St. Clair at (901)-531-7410, or email; coachbingham@yahoo.com ; rstclair@gamedaysoftball.com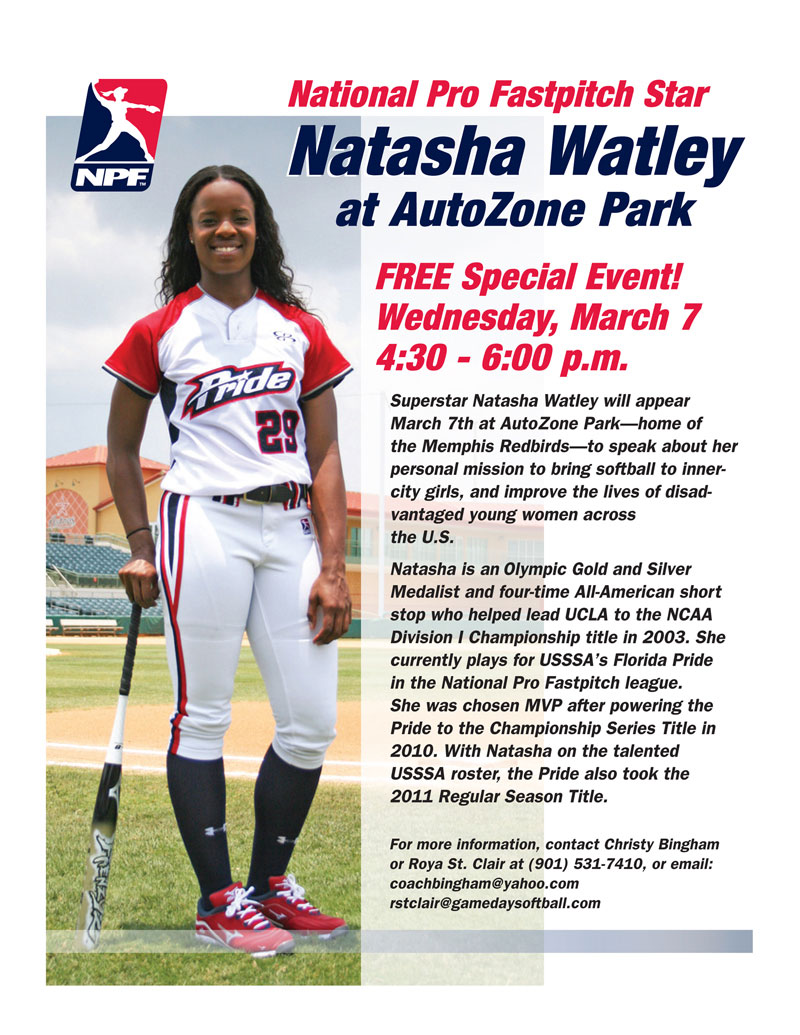 About USSSA Florida Pride:
The USSSA Florida Pride is a professional franchise in the National Pro Fastpitch League that is owned and operated by USSSA. The amateur organization of USSSA has multi-sport coverage and encompasses teams and players from the United States and abroad.
About NPF:
National Pro Fastpitch is headquartered in Nashville, TN. The league, created to give elite female fastpitch players the opportunity to pursue a professional career in their chosen sport, has operated since 1997 under the names of Women's Pro Fastpitch (WPF) and Women's Pro Softball League (WPSL). NPF is the Official Development Partner of Major League Baseball in the category of women's fastpitch softball since 2002.
About USSSA:
The United States Specialty Sports Association (USSSA), headquartered in Osceola County, Florida, USSSA is the World's Largest Multi-sport Athletic Organization. Founded in 1968, USSSA has grown to over 3.7 million participants, competing in 13 nationally sanctioned sports including Baseball, Fastpitch, Slow Pitch, Karate, Basketball, Soccer and more! For more information on USSSA and to register your team visit USSSA.com. Also be sure to visit USSSAToday.com for the latest USSSA News!