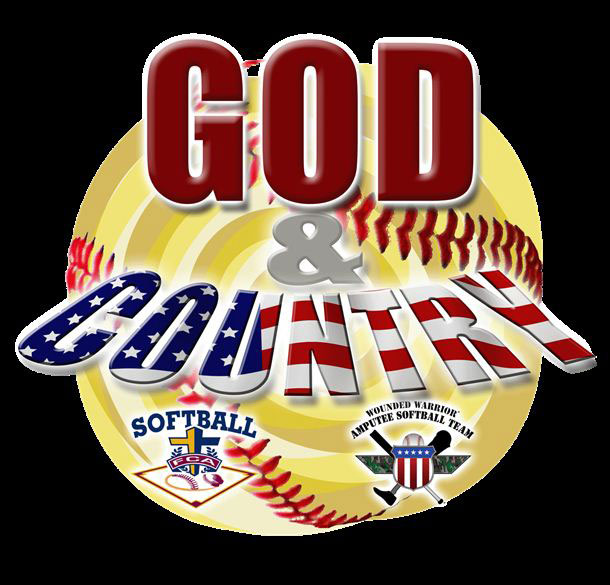 The Fellowship of Christian Athletes and the Wounded Warriors Amputee softball teams have announced for exhibition games and special events featuring Olympians Jennie Finch, Dot Richardson, Leah O'Brian- Amico, and USSSA Pride's Francesca Enea in Plant City January 13-14.
Former Olympian Jennie Finch states, "I'm so humbly honored to be able to not only meet but play against true heroes, the Wounded Warriors Softball Team! I personally can not wait to meet them and thank them for their incredible sacrifice and service. I am excited to see them play and most importantly share our hearts for Jesus through the game and events."
The FCA roster featuring former Olympians, professional, and college stand outs will face the Wounded Warriors Amputee softball team at 6:30pm Friday at Plant City Stadium and a double header Saturday at 1:00 pm.
The FCA Florida Softball is a sport Ministry wanting to see the softball world impacted for Jesus Christ through the influence of athletes and coaches.
The Wounded Warriors Project is designed to help injured service members aid and assist each other, also to raise awareness and enlist the public aid for the needs of injured soldier members.
Tickets for Friday's game are $5. Tickets for both Saturday games are $10.
FCA Roster
Dot Richardson
Jennie Finch
Leah O'Brien-Amico
Francesca Enea
Kristina Hilberth
Kristen Butler
Stephanie Brombacher
Charity Butler
Corrie Brooks
Brooke Le Sage
Kaci Clark
Meagan Denny
Mary Helen Tyler
Johnny McCraw
About USSSA Florida Pride:
The USSSA Florida Pride is a professional franchise in the National Pro Fastpitch League that is owned and operated by USSSA. The amateur organization of USSSA has multi-sport coverage and encompasses teams and players from the United States and abroad.
About NPF:
National Pro Fastpitch is headquartered in Nashville, TN. The league, created to give elite female fastpitch players the opportunity to pursue a professional career in their chosen sport, has operated since 1997 under the names of Women's Pro Fastpitch (WPF) and Women's Pro Softball League (WPSL). NPF is the Official Development Partner of Major League Baseball in the category of women's fastpitch softball since 2002.
About USSSA:
The United States Specialty Sports Association (USSSA), headquartered in Osceola County, Florida, USSSA is the World's Largest Multi-sport Athletic Organization. Founded in 1968, USSSA has grown to over 3.7 million participants, competing in 13 nationally sanctioned sports including Baseball, Fastpitch, Slow Pitch, Karate, Basketball, Soccer and more! For more information on USSSA and to register your team visit USSSA.com. Also be sure to visit USSSAToday.com for the latest USSSA News!