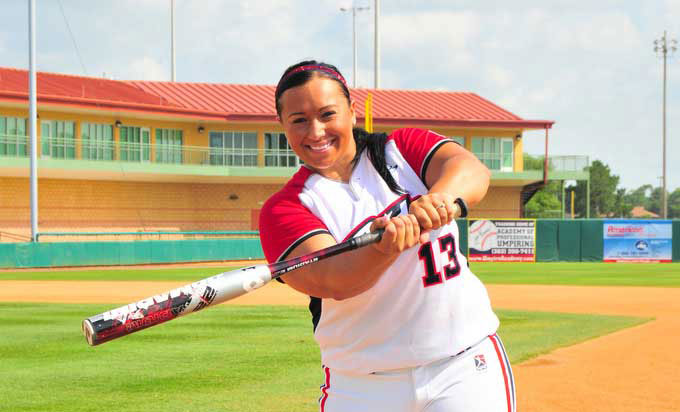 USSSA Pride 7, Akron Racers 0
Kissimmee, FL- In her first career professional putting in the NPF, Pride pitcher Jordan Taylor didn't skip a beat, shutting out the Racers in a 7-0 win. The Pride bats stayed hot behind their newest teammate, as they collected 8 hits, 3 of those hits being home runs. Taylor struck out 11 while walking one in her Pride debut, and giving up only 4 hits. Lisa Norris got sent to the mound for the Racers but was rocked for 7 earned runs in two and a half inning of work.
The Pride started the scoring output in the bottom of the second as Francesca Enea started with a walk. Kelsey Bruder would follow it up hitting a bunt single putting moving Enea to second. Tanya Callahan wasted to time as she belted a line drive to left field scoring Enea to give the Pride a 1-0 lead.
After retiring the Racers in order in the top of the 3rd, the Pride once again start the inning fast. Natasha Watley's leadoff infield single would set up Jessica Mendoza a batter later for a two run home run to right field. Nicole Trimboli would get a glove on it but wouldn't be able to hold on, giving the Pride a 3-0 lead going into the fourth after Enea and Bruder would go down swinging to end the inning.
After a single by Sharonda McDonald to lead off the fourth, Jordan Taylor would continue her brilliant NPF debut by retiring the next three batters in order.
The Pride would have their best scoring inning in the fourth, as Samantha Findlay finally broke out of her power slump, hitting a line shot home run to left field making it 4-0 Pride. The home run barrage continued in the inning as Megan Willis followed the home run with a walk and then Callahan again would single into left bringing up Alissa Haber. She wasted no time in taking an inside fastball over the center field fence for a 3 run home run, giving the Pride a comfortable 7-0 lead and lead to Lisa Norris being replaced by Toni Paisley who would get Mendoza to fly out to center.
The Racers would be in good position to put up their first runs in the top of the sixth after a single by Sharonda McDonald and a walk a batter later by Sam Marder. Jordan Taylor would pull through again with some help by Jenn Salling, getting Schlopy to ground out to end the threat and keep the shutout alive.
Jordan Taylor would hang out to retire the Racers batters in the remaining innings, winning her first NPF game in stellar fashion. Lisa Norris would be credited with the loss which would be her 9th of the season. The Pride would collect three home runs and win their 16th consecutive game in a row.
The USSSA Pride will but be in their home state of Florida again this season as they leave to go on a huge road trip starting with a trip to Calgary, Canada to play a three game set against the NPF Diamonds. The first game will be on Tuesday, August 5th, at 8:30 ET, 6:30 local time. Come out and support your favorite team and support the NPF as a whole!
About USSSA Florida Pride:
The USSSA Florida Pride is a professional franchise in the National Pro Fastpitch League that is owned and operated by USSSA. The amateur organization of USSSA has multi-sport coverage and encompasses teams and players from the United States and abroad.
About NPF:
National Pro Fastpitch is headquartered in Nashville, TN. The league, created to give elite female fastpitch players the opportunity to pursue a professional career in their chosen sport, has operated since 1997 under the names of Women's Pro Fastpitch (WPF) and Women's Pro Softball League (WPSL). NPF is the Official Development Partner of Major League Baseball in the category of women's fastpitch softball since 2002.
About USSSA:
The United States Specialty Sports Association (USSSA), headquartered in Osceola County, Florida, USSSA is the World's Largest Multi-sport Athletic Organization. Founded in 1968, USSSA has grown to over 3.7 million participants, competing in 13 nationally sanctioned sports including Baseball, Fastpitch, Slow Pitch, Karate, Basketball, Soccer and more! For more information on USSSA and to register your team visit USSSA.com. Also be sure to visit USSSAToday.com for the latest USSSA News!