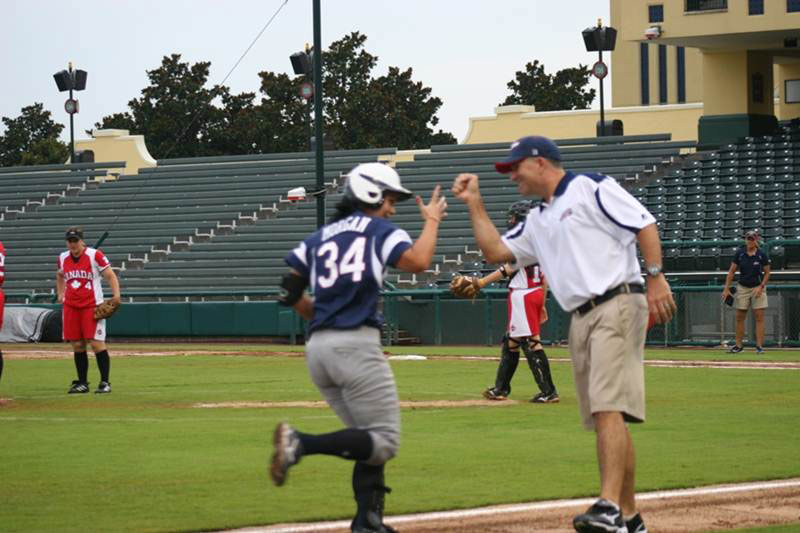 Since their debut in 1993, the NFCA's recruiting camps have become one of the most popular ways for high school athletes to showcase their talent to college coaches. In 2010, the camps attracted more than 7,000 applicants and 1,600 pre-registered college coaches from around the nation. Sign up on-line at www.nfca.org/camps today to reserve a spot for your child.
NFCA Administered Camps
Date Camp Location Deadline
June 15 Pennsbury Academic Yardley, PA April 25
June 16 Pennsbury Yardley, PA April 25
June 27 Colorado Sparkler Westminster, CO April 25
June 28 Fireworks Aurora, CO April 25
July 7 Ohio Stingrays Columbus, OH May 15
July 14 Atlanta Legacy Woodstock, GA May15
July 15 Impact Gold Houston, TX June 1
July 20 U.S.S.S.A. Kissimmee, FL June 1
NFCA Endorsed Camps
Date Camp Location Deadline
June 10 Las Vegas Las Vegas, NV April 25
June 17 Valley Invitational Hillsboro, OR May 20
June 23 New England Devens, MA May 17
July 7 Stop DWI Tourney of Binghamton, NY June 1
Champions
July 14 Deleware Wilmington, DE June 1
Oct 14 Surf City Showcase Costa Mesa, CA Sept 30
Oct 28 Ronald McDonlad Houston, TX Oct 14
About USSSA Florida Pride:
The USSSA Florida Pride is a professional franchise in the National Pro Fastpitch League that is owned and operated by USSSA. The amateur organization of USSSA has multi-sport coverage and encompasses teams and players from the United States and abroad.
About NPF:
National Pro Fastpitch is headquartered in Nashville, TN. The league, created to give elite female fastpitch players the opportunity to pursue a professional career in their chosen sport, has operated since 1997 under the names of Women's Pro Fastpitch (WPF) and Women's Pro Softball League (WPSL). NPF is the Official Development Partner of Major League Baseball in the category of women's fastpitch softball since 2002.
About USSSA:
The United States Specialty Sports Association (USSSA), headquartered in Osceola County, Florida, USSSA is the World's Largest Multi-sport Athletic Organization. Founded in 1968, USSSA has grown to over 3.7 million participants, competing in 13 nationally sanctioned sports including Baseball, Fastpitch, Slow Pitch, Karate, Basketball, Soccer and more! For more information on USSSA and to register your team visit USSSA.com. Also be sure to visit USSSAToday.com for the latest USSSA News!