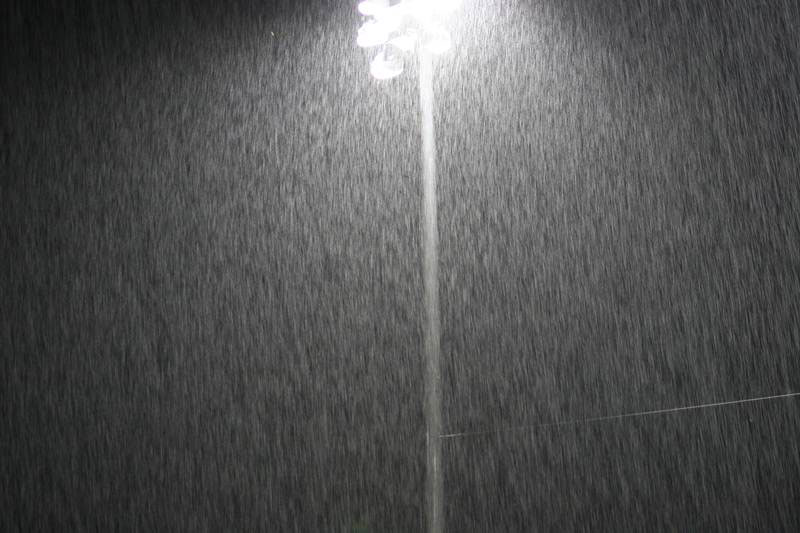 Akron Racers and USSSA Pride Washed Out In Series Finale
Game Suspended in Fifth Inning Due to Weather
AKRON, Ohio (July 18, 2010) – The Akron Racers and USSSA Pride were washed out this evening at Firestone Stadium in the final game of a five-game series.
The game is officially suspended and will be resumed when Akron travels to Florida, August 19-22.
With one out in the top of the fifth inning and Jessica Mendoza at bat on a 1-0 count, lightening forced both teams into the dugouts before a constant and heavy downpour ensued. After a 45-minute delay, the game was called on account of the expected forecast.
The Pride are currently leading the game 2-0 after a RBI single from Natasha Watley in the second and a Racers' throwing error in the fifth which enabled Watley–who dropped down a bunt single, to score.
About USSSA Florida Pride:
The USSSA Florida Pride is a professional franchise in the National Pro Fastpitch League that is owned and operated by USSSA. The amateur organization of USSSA has multi-sport coverage and encompasses teams and players from the United States and abroad.
About NPF:
National Pro Fastpitch is headquartered in Nashville, TN. The league, created to give elite female fastpitch players the opportunity to pursue a professional career in their chosen sport, has operated since 1997 under the names of Women's Pro Fastpitch (WPF) and Women's Pro Softball League (WPSL). NPF is the Official Development Partner of Major League Baseball in the category of women's fastpitch softball since 2002.
About USSSA:
The United States Specialty Sports Association (USSSA), headquartered in Osceola County, Florida, USSSA is the World's Largest Multi-sport Athletic Organization. Founded in 1968, USSSA has grown to over 3.7 million participants, competing in 13 nationally sanctioned sports including Baseball, Fastpitch, Slow Pitch, Karate, Basketball, Soccer and more! For more information on USSSA and to register your team visit USSSA.com. Also be sure to visit USSSAToday.com for the latest USSSA News!