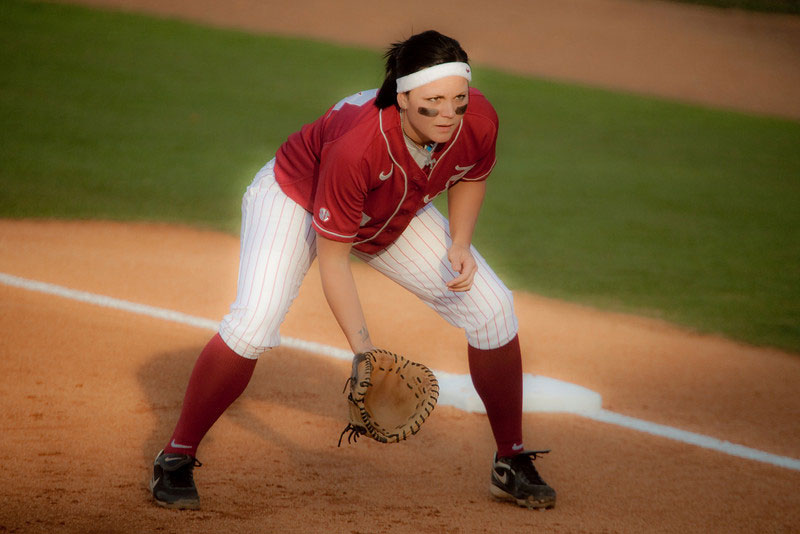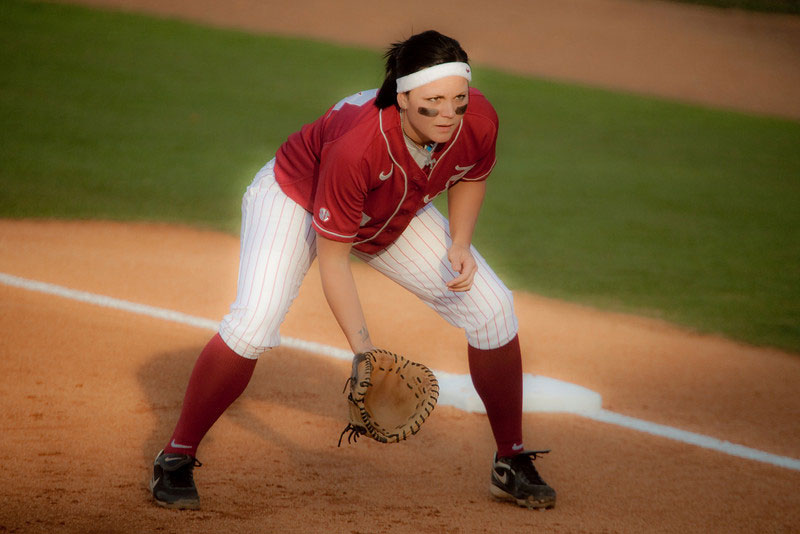 OVERLAND PARK, Kan. – The 2010 Southeastern Conference player of the year, Charlotte Morgan from the University of Alabama, has been selected as the Lowe's Senior CLASS Award winner for softball.
The award, chosen by a nationwide vote of Division I softball coaches, national media and fans, is awarded annually to the most outstanding senior student-athlete in NCAA® Division I softball. The announcement and trophy presentation were made today by Lowe's, an official Corporate Partner of the NCAA, during the opening day of the NCAA Women's College World Series® in Oklahoma City.
An acronym for Celebrating Loyalty and Achievement for Staying in School®, the Lowe's Senior CLASS Award focuses on the total student-athlete and encourages students to use their platform in athletics to make a positive impact as leaders in their communities. The award identifies personal qualities that define a complete student-athlete, with criteria including community service, excellence in the classroom, outstanding character and competition on the field.
"This is such an amazing honor. It exemplifies so much more than all the accolades I have earned on the field. Being from California and to be welcomed with open arms in the Alabama community has been amazing. To be able to give back to this community and the softball community as a whole has been a blessing and something I plan on continuing to do for the rest of my life," Morgan said.
"What Dick Enberg envisioned for this honor and to have my name now synonymous with the award is unbelievable. I would like to thank Lowe's for this remarkable recognition. I know a responsibility comes along with this honor and I plan to fulfill that to the fullest," she added.
Morgan is one of the most decorated student-athletes in Alabama softball history. She has led the team in runs batted in and owns school and conference records for RBI. She led Alabama to the NCAA Division I Softball Championship Super Regionals this season. But her excellence on the field extends off it as well. Morgan is a criminal justice major and carries a 3.8 overall grade point average. She has been able to shadow local law enforcement officials and has interned with the police department throughout her collegiate career.
"I can't think of a bigger honor for both Charlotte and our program than the Lowe's Senior CLASS Award. Our entire organization is extremely proud of Charlotte and what she has done to bring our program to another level of success. She will go down as one of the most popular student-athletes we have had on our campus," head coach Patrick Murphy said. "If Alabama athletics were to sell softball jerseys, No. 34 would be the biggest seller. Kids from Gulf Shores to Guntersville know Charlotte Morgan by name and face. She has been the face of our program for four years by not only playing great on the field but by also being a presence in the community throughout her career."
Morgan has played an important role in her team's and university's community service efforts. She helped coordinate Project Angel Tree and a canned food drive for the West Alabama Food Bank. She also speaks to numerous local youth groups and schools about the importance of academics and teamwork.
"Charlotte has proven to be a threat to opponents on the softball diamond as both a pitcher and an offensive force," said Tom Lamb, Lowe's senior vice president of marketing. "But her contributions to the university and Tuscaloosa over her four years as a student are just as compelling and explain her importance as a leader on and off the field."
This marks the fourth year for the softball division of the Lowe's Senior CLASS Award. University of Florida pitcher Stacey Nelson received the award for the 2009 season and Virginia Tech pitcher Angela Tincher took home the 2008 honor. In 2007, University of Arizona outfielder Caitlin Lowe won the inaugural softball award.
About USSSA Florida Pride:
The USSSA Florida Pride is a professional franchise in the National Pro Fastpitch League that is owned and operated by USSSA. The amateur organization of USSSA has multi-sport coverage and encompasses teams and players from the United States and abroad.
About NPF:
National Pro Fastpitch is headquartered in Nashville, TN. The league, created to give elite female fastpitch players the opportunity to pursue a professional career in their chosen sport, has operated since 1997 under the names of Women's Pro Fastpitch (WPF) and Women's Pro Softball League (WPSL). NPF is the Official Development Partner of Major League Baseball in the category of women's fastpitch softball since 2002.
About USSSA:
The United States Specialty Sports Association (USSSA), headquartered in Osceola County, Florida, USSSA is the World's Largest Multi-sport Athletic Organization. Founded in 1968, USSSA has grown to over 3.7 million participants, competing in 13 nationally sanctioned sports including Baseball, Fastpitch, Slow Pitch, Karate, Basketball, Soccer and more! For more information on USSSA and to register your team visit USSSA.com. Also be sure to visit USSSAToday.com for the latest USSSA News!