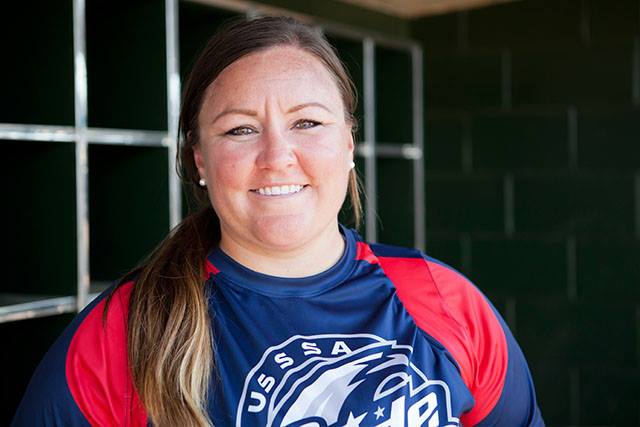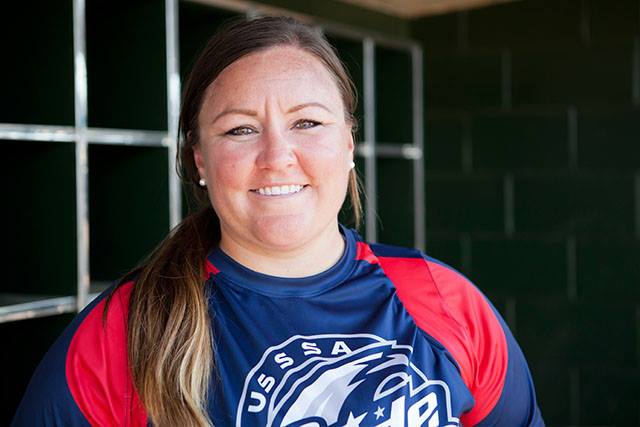 Kissimmee, FL- May 24, 2016-The USSSA Florida Pride have named Samantha Ricketts as part of the 2016 coaching staff. Ricketts will join Megan Willis as assistant coach under the guidance of head coach Lonni Alameda.
"I am very excited to be joining the USSSA Pride coaching staff this season and thankful to Don DeDonatis and Lonni Alameda for the opportunity. As a former NPF player I believe it is important to continue to support the league and I can't wait to get on the field with these elite athletes. "
Ricketts just wrapped up her second season as assistant coach at Mississippi State. In her first season in charge of the MSU offense, the Bulldogs set new single-season records for home runs (54), batting average (.312), slugging percentage (.495), RBI (294) and on-base percentage (.416). MSU also finished second in the single-season record books for runs scored (326), doubles (84) and hit by pitch (72). State's 753 total bases in 2015 ranked third in the MSU single-season record books.
Prior to Mississippi State, Ricketts spent three years as assistant coach at Wichita State University. With the Shockers, Ricketts worked with the team's hitters and consistently improved their production. This last spring was her most successful as she helped the Shockers increase their overall win total by 15 from 2013 to 2014. Ricketts was part of the MVC Coaching Staff of the Year, helping to improve the Shockers from the ninth place in 2012, to eighth place in 2013, to MVC champs in 2014.
Even before Wichita, Ricketts spent her time coaching with the Oklahoma softball staff as a graduate assistant coach in 2010 & 2011 under Patty Gasso. During that time, Ricketts played a few seasons with the Akron Racers before taking the role of full-time assistant coach. Ricketts was selected 12th overall in the 2009 NPF Senior Draft.
Before her time as a coach and professional, Sam led an illustrious career at Oklahoma. She completed her time at OU as career leader in home runs (48) and runs batted in (239).
Ricketts will be working closely with the hitters and hopes to bring a different perspective to the organization. Her experience as a former NPF player as well as coach at the collegiate level brings a unique perspective few can at this level.
"My main goal for the 2016 season is to help Coach Alameda continue to create a successful environment for this team. Professional Fastpitch is growing so quickly and it is such an exciting time for this league. My goal is to do whatever I can to help support this sport, league, and organization as they continue to do great things."
The 2016 Pride season kicks off on June 10th when they take on the Scrap Yard Dawgs, the NPF's newest expansion team, in Conroe, TX. The Pride will be looking to capture their fifth NPF regular season title and fourth NPF Championship series title this summer. With a core of key veterans retiring last season, the Pride have gained a dominant new draft class that can certainly bring the Cowles Cup back to Kissimmee.
About USSSA Florida Pride: The USSSA Florida Pride is a professional franchise in the National Pro Fastpitch League that is owned and operated by USSSA. The amateur organization of USSSA has multi-sport coverage and encompasses teams and players from the United States and abroad.
About USSSA: USSSA is headquartered in Osceola County, Florida. USSSA is the World's Largest Multi-sport Athletic Organization. Founded in 1968, USSSA has grown to over 3.7 million participants, competing in 13 nationally sanctioned sports including Baseball, Fastpitch, Slow Pitch, Karate, Basketball, Soccer and more! For more information on USSSA and to register your team visit USSSA.com. Also be sure to visit USSSAToday.com for the latest USSSA.
About National Pro Fastpitch (NPF):
National Pro Fastpitch (NPF), an Official Development Partner of Major League Baseball since 2002, provides elite female athletes with an opportunity to pursue a professional career in diamond sports beyond their collegiate success. The 2016 NPF season will be televised on CBS Sports Network. Coverage includes the NPF College Draft presented by Bownet on Thur., April 14, followed by 23 regular-season games, a Championship Series Preview Special and the 2016 NPF Championship Series. The NPF recently announced that the Scrap Yard Dawgs, located in The Woodlands, Texas, will join the Akron Racers, Chicago Bandits, Dallas Charge, Pennsylvania Rebellion and USSSA Pride for the 2016 season. National Pro Fastpitch players hail from the U.S., Argentina, Australia, Canada, Japan, the Netherlands and New Zealand, representing the most accomplished and talented athletes in the sport of women's softball.