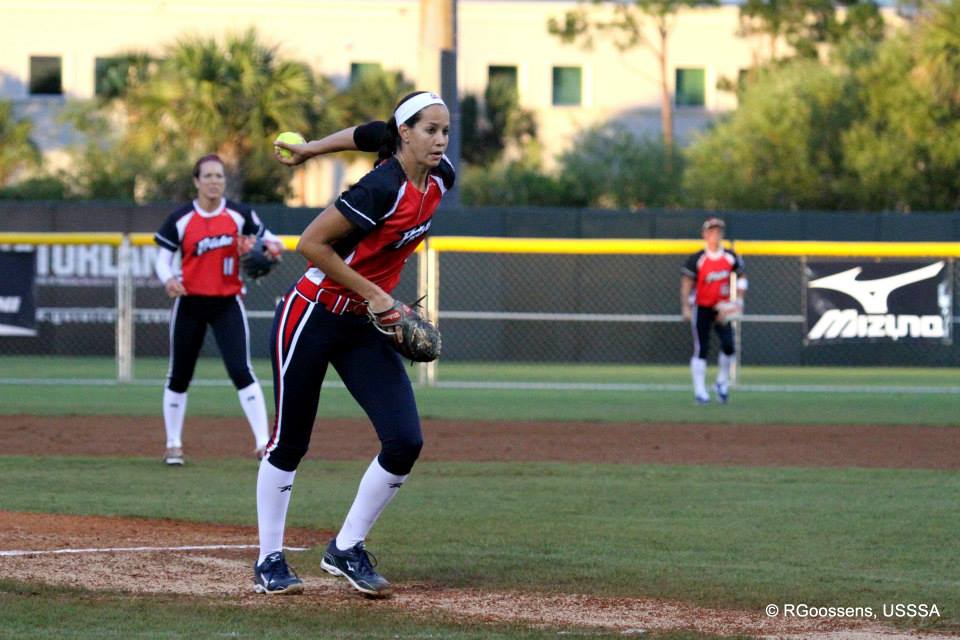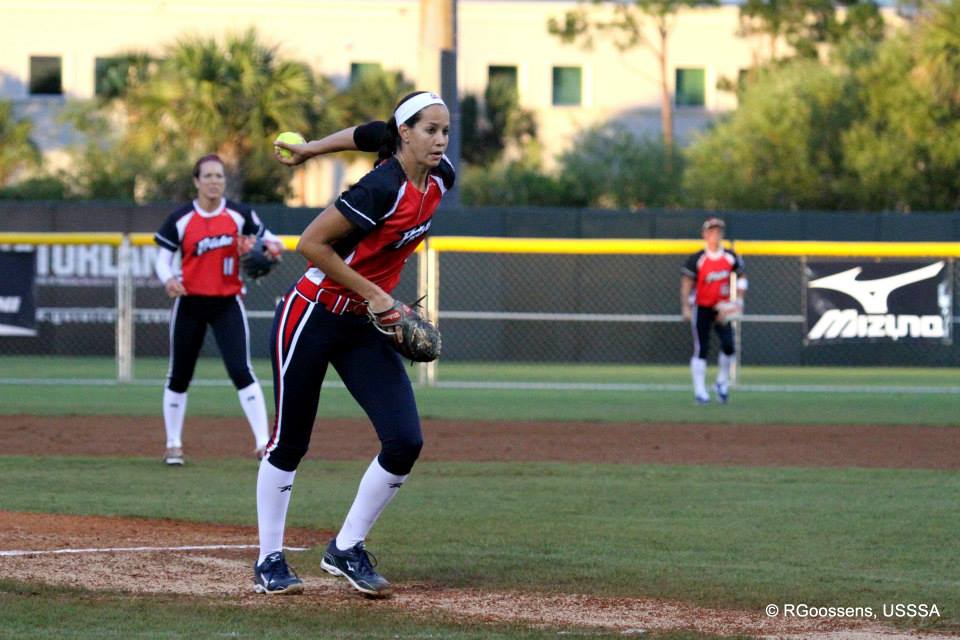 Pride: 3
Comets: 0
KISSIMMEE, FL – It was another successful night at Osceola County Stadium for the Pride Thursday evening as they beat the NY/NJ Comets 3-0 in the first game of a four-game series.
Cat Osterman faced off against Olivia Galati, who was the only Comets pitcher to come out with a win the last time the two teams faced off, but this time Galati wasn't so lucky, allowing three runs on four hits. Osterman dominated in the circle, striking out an impressive 18 batters and allowing only two hits throughout seven innings. Perhaps Osterman's most important strikeout came in the third inning when Dorian Shaw was caught looking with bases loaded. Galati's relief came in the form of Lindsey Richardson in the fourth inning. Richardson struck out two batters and allowed two hits.
The Comets' only hits of the night came from Amanda Kamekona in the third and Brittany McKinney, who has the second-highest batting average in NPF with .438, in the sixth.
The Pride scored three runs on six hits, beginning with a two-run single from Kristyn Sandberg in the third that scored Natasha Watley and Caitlin Lowe, who both singled earlier in the inning. Other Pride hits came from Ashley Charters and rookie Jessica Shults.
The Pride take on the Comets for the second game of the series Friday night at 7:05 p.m. EST. Don't miss the live coverage on usssalive.com.
About USSSA Florida Pride:
The USSSA Florida Pride is a professional franchise in the National Pro Fastpitch League that is owned and operated by USSSA. The amateur organization of USSSA has multi-sport coverage and encompasses teams and players from the United States and abroad.
About NPF:
National Pro Fastpitch is headquartered in Nashville, TN. The league, created to give elite female fastpitch players the opportunity to pursue a professional career in their chosen sport, has operated since 1997 under the names of Women's Pro Fastpitch (WPF) and Women's Pro Softball League (WPSL). NPF is the Official Development Partner of Major League Baseball in the category of women's fastpitch softball since 2002.
About USSSA:
The United States Specialty Sports Association (USSSA), headquartered in Osceola County, Florida, USSSA is the World's Largest Multi-sport Athletic Organization. Founded in 1968, USSSA has grown to over 3.7 million participants, competing in 13 nationally sanctioned sports including Baseball, Fastpitch, Slow Pitch, Karate, Basketball, Soccer and more! For more information on USSSA and to register your team visit USSSA.com. Also be sure to visit USSSAToday.com for the latest USSSA News!