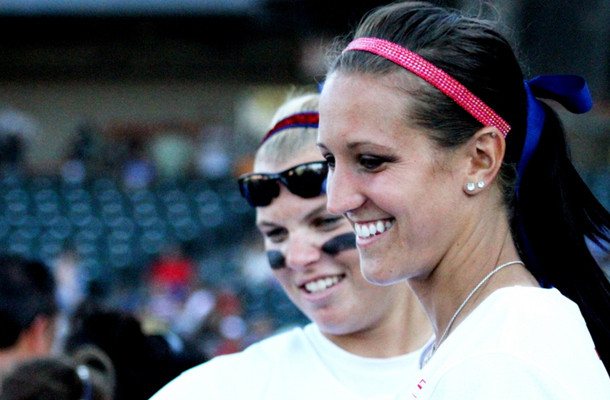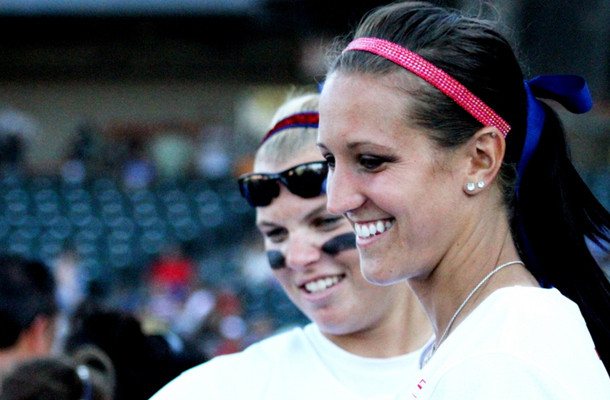 Hello everyone! Brittany Mack here with a new blog site! This is my first time to ever write a blog, so readers please go easy on me! For my first blog, I would like to introduce myself to those who do not know me and to allow those who do know me to get a chance to learn some interesting facts about me that you may not know. Let's start with the basics… I was born in Phoenix, Arizona but my home town since age 3 is Round Rock, Texas. I am currently a professional softball player for the USSSA Pride located in Orlando, Florida. I recently graduated from Louisiana State University this past May where I pitched for four amazing years and received a major in kinesiology with a concentration in human movement (physical therapy to be more specific). Before attending LSU, I graduated from Westwood High School in Austin, Texas, where I also played softball for four years. My parents are Jan and Scott Mack, I have an older sister named Courtney (who is my best friend!), and the love of my life is none other than Josh Oakes! So the basics are: me + family + softball = a fantastic life! Seeing how this quick summary gives insufficient detail about who I am, let's dig a little further, shall we?
Click here to read the rest of Brittany's Blog!
About USSSA Florida Pride:
The USSSA Florida Pride is a professional franchise in the National Pro Fastpitch League that is owned and operated by USSSA. The amateur organization of USSSA has multi-sport coverage and encompasses teams and players from the United States and abroad.
About NPF:
National Pro Fastpitch is headquartered in Nashville, TN. The league, created to give elite female fastpitch players the opportunity to pursue a professional career in their chosen sport, has operated since 1997 under the names of Women's Pro Fastpitch (WPF) and Women's Pro Softball League (WPSL). NPF is the Official Development Partner of Major League Baseball in the category of women's fastpitch softball since 2002.
About USSSA:
The United States Specialty Sports Association (USSSA), headquartered in Osceola County, Florida, USSSA is the World's Largest Multi-sport Athletic Organization. Founded in 1968, USSSA has grown to over 3.7 million participants, competing in 13 nationally sanctioned sports including Baseball, Fastpitch, Slow Pitch, Karate, Basketball, Soccer and more! For more information on USSSA and to register your team visit USSSA.com. Also be sure to visit USSSAToday.com for the latest USSSA News!