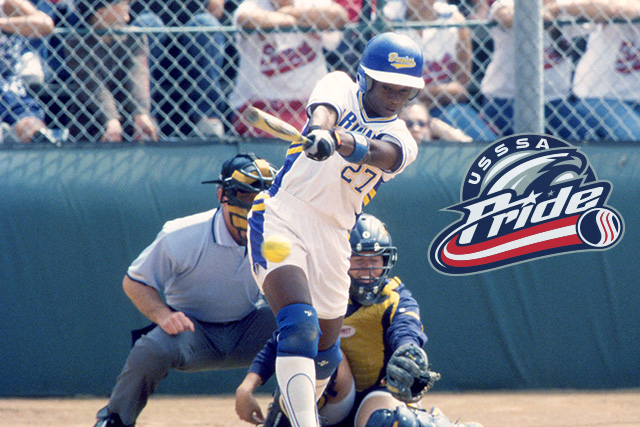 The evolution of recruiting chronicles the recruiting journeys of USSSA Pride players. Each player narrates their own story and how they ultimately made the decision on where to play college softball. Watch how recruiting has changed through the years from the stories of each player. The evolution of recruiting begins in the 1990s and ends with the recent processes of our Pride rookies.
The next recruiting story is that of the legendary Natasha Watley and her journey to UCLA. Watley was one of the greatest college shortstops and hitters of all time. At UCLA, she was a four-time First Team All-American, 2003 Pac-1o Player of the Year, and Honda Cup Winner as the Best Collegiate Female Athlete. She won Olympic gold and silver and became the first African American to ever play on Team USA.
"Tasha will go down as one of our most humble champions who was a great teammate and EXTREMELY COACHABLE." Former UCLA Head Coach Sue Enquist
Athlete: Natasha Watley
Alma Mater: UCLA, 2003 
Year you committed:  Fall 1999
How old were you when you committed: 18
How many official visits did you take? 5
How many unofficial visits did you take? 0
Did you make a recruiting video? No
How old were you when you first learned/thought about playing getting a scholarship to play in college?
NW: Freshman year
When did you first start getting serious about the recruiting process? Explain the steps you took (videos/emailing coaches/camps/tournaments/showcases/visits).
NW: My Sophomore year when I started receiving questionnaires I started taking the process real serious. Started researching schools that I possibly wanted to attend. Just waited to the summer of my Junior year where coaches could talk to me and started to narrow down the schools I was interested in.
From former UCLA Head Coach Sue Enquist:
"My goal in the recruiting process was to learn as much about the family as the student-athlete. Learning about the parents: Their philosophies about: leading, parenting and where the game falls in their lives. Natasha's PARENTS:
1. Never thought the world owed them ANYTHING. (yet, this family COULD have felt that because their daughter was wanted by all the best programs.)
2. Never believed softball came first, all their questions revolved around academic processes, how do we 'take care of the kids', how do we manage the small margin of error in a top program like UCLA.
3. NEVER confused about the importance of family values and how they LIVED THEM EVERYDAY.
4. NEVER EVER waivered on their own HIGH HIGH STANDARD for their kids."
Describe how you committed to your school (include years).
NW: I verbally committed to UCLA after I took ALL 5 of my Official visits the Fall of my Senior year in High School
Why did you commit to this school and why at that time?
NW: UCLA was my dream school both academically & athletically. More specifically they were my dream softball school. I loved that it was in my backyard and I could stay close to Parents. Also loved that it was a Pac-10 school which is a strong softball conference
What happened from the time you committed to the time you stepped on campus?
NW: Nothing really happened except for Coaches attending my summer travel ball game. Also was able to attend some Football/Basketball games
Looking back on your recruiting story, what stands out the most?
NW: My recruiting trips. When I took my trips I was able to see how I would fit into the program and I was actually able to see if  I would fit with the girls on the team.
What's your advice to athletes now on the recruiting process?
NW: Take your time in the process. This is one of the most important decisions you will make in life so take the time to do your due diligence. There is no rush to make this important decision.