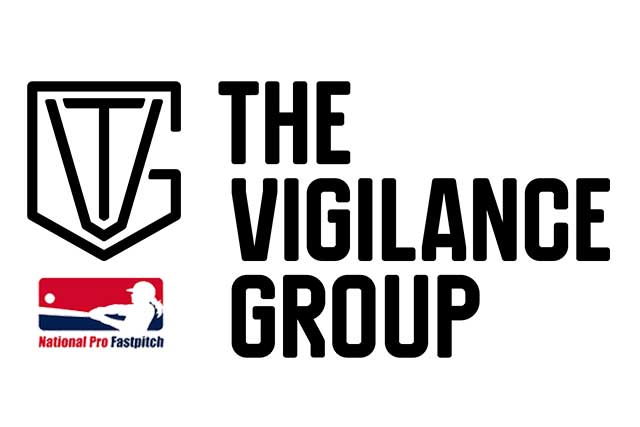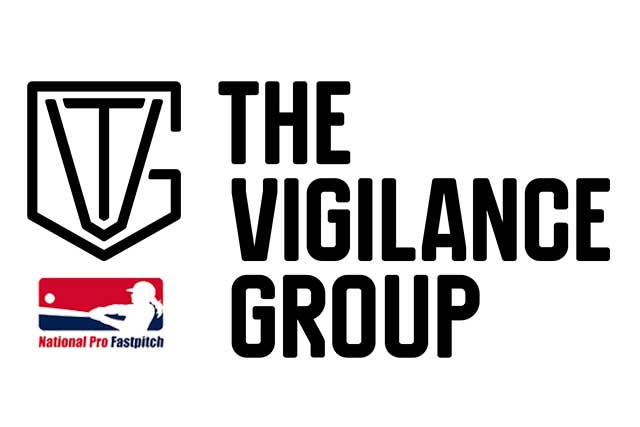 NASHVILLE, Tenn. (January 27, 2017) – National Pro Fastpitch announced a league-wide partnership with The Vigilance Group, (TVG), an organization formed to focus on personal safety skills. This partnership, yielding The Vigilance Group as the Official Personal Safety Consultant Group of the NPF, is the first of its kind in the league's 14 year history.
The Vigilance Group will immediately begin coordinating efforts, including in-person/hands-on training, to educate NPF players in what TVG refers to as "The 3 A's": Awareness, Avoidance and Action. The ultimate goal of The Vigilance Group is to teach avoidance of potential danger through awareness of personal surroundings and situations.
In addition to environment awareness and avoidance training, The Vigilance Group instructors also have an extensive knowledge of basic, useable, self-defense actions, which they include in their course curriculum.
"This is a very important relationship formed with The Vigilance Group, in an effort to improve the overall safety of our players at all times," commented NPF Commissioner, Cheri Kempf. "I have been fortunate enough to experience The Vigilance Group in action and know first-hand the power of their information and training. I am looking forward to their interaction with NPF teams and players in 2017."
"The Vigilance Group is honored to be selected as the first ever Personal Safety Consultant Group for National Pro Fastpitch," said TVG President and Founder, Michael D. "Moose" Moore. "Our focus for the past 8 years, has been in teaching women and teens how to live safely in a dangerous world and to avoid becoming a victim. When you consider the success and recognition level of the women playing in the NPF, it simply makes sense to provide them with the tools to stay safe when not on the playing field."
The Vigilance Group, as the Official Safety Consultant Group, will also work with each of the league teams in an advisement capacity for overall security of players in-venue, during travel, in large public interaction situations and any other areas that may be of concern regarding overall well-being and player safety.
Players are expected to report to their respective team markets throughout the month of May for preparation for the upcoming 2017 season. The season leads off June 1st and will conclude in late August with the Championship Series.
About National Pro Fastpitch (NPF)
National Pro Fastpitch (NPF), an Official Development Partner of Major League Baseball since 2002, provides elite female athletes with an opportunity to pursue a professional career in diamond sports beyond their collegiate success.  The NPF affiliate teams consist of the Akron Racers, Chicago Bandits, Scrap Yard Dawgs, Texas Charge and USSSA Florida Pride for the 2017 season. National Pro Fastpitch players hail from the United States, Australia, and Canada, among which are the most accomplished and talented athletes in the sport of women's softball.
About The Vigilance Group (TVG)
The Vigilance Group empowers people in high schools, colleges, communities and companies to skillfully react during all types of dangerous encounters. Michael "Moose" Moore, owner and founder, retired as a Lieutenant Colonel from the U.S. Air Force, where he served for more than 20 years as a tactical fighter pilot. He spent 1 years in the Air Marshal service and has completed anti-terrorism training in Israel. He earned a 1st Degree Black Belt in Tae Kwon Do and is an instructor of Krav Maga (Israeli self-defense).
About USSSA Florida Pride
The USSSA Florida Pride is a professional franchise in the National Pro Fastpitch League that is owned and operated by USSSA. The amateur organization of USSSA has multi-sport coverage and encompasses teams and players from the United States and abroad.
About USSSA
The United States Specialty Sports Association (USSSA), headquartered in Osceola County, Florida, USSSA is the World's Largest Multi-sport Athletic Organization. Founded in 1968, USSSA has grown to over 3.7 million participants, competing in 13 nationally sanctioned sports including Baseball, Fastpitch, Slow Pitch, Karate, Basketball, Soccer and more! For more information on USSSA and to register your team visit USSSA.com. Also be sure to visit USSSAToday.com for the latest USSSA.