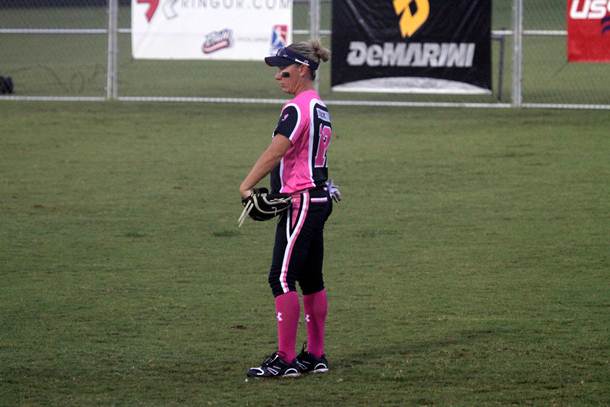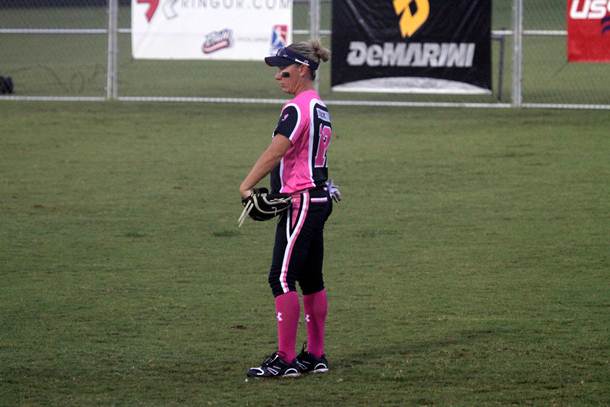 The USSSA Pride continued their winning streak Friday with a 4-1 win over the Akron Racers at the ESPN Wide World of Sports Complex. Rain threated the game early on, but cleared up in time for the last Pink Out of the season for the Pride.
Once again, the Pride (22-11) jumped off to an early lead, scoring two runs in the first inning. Natasha Watley and Caitlin Lowe each singled to set up the runs, which were driven in by Kelly Kretschman, who delivered a 2-run single to put the Pride up 2-0.
Kristyn Sandberg scored another run in the third inning, stealing home plate after reaching base by being hit by a pitch. Andrea Duran furthered the lead with a one-run homerun to centerfield in the fourth inning.
The Racers (13-21) offense never really took off — they had only five hits in the loss, and their only score was a seventh-inning homerun by Sam Marder.
Defensively, the Pride brought their "A" game, particularly in the case of Watley. The Pride shortstop made several great throws to first, including a ball that bounced into her face. Watley fielded the ball without flinching and got the out at first.
Pride pitcher Sarah Pauly (6-2) pitched an excellent game, striking out seven batters and walking one in the win.
Racers pitcher Lisa Norris (4-7) allowed six hits, four runs and three walks and struck out three in the game.
The Pride and Racers finish their series with a double header Saturday at the ESPN Wide World of Sports. Come cheer on the Pride in the final home games of the season, starting at 6 p.m.
About USSSA Florida Pride:
The USSSA Florida Pride is a professional franchise in the National Pro Fastpitch League that is owned and operated by USSSA. The amateur organization of USSSA has multi-sport coverage and encompasses teams and players from the United States and abroad.
About NPF:
National Pro Fastpitch is headquartered in Nashville, TN. The league, created to give elite female fastpitch players the opportunity to pursue a professional career in their chosen sport, has operated since 1997 under the names of Women's Pro Fastpitch (WPF) and Women's Pro Softball League (WPSL). NPF is the Official Development Partner of Major League Baseball in the category of women's fastpitch softball since 2002.
About USSSA:
The United States Specialty Sports Association (USSSA), headquartered in Osceola County, Florida, USSSA is the World's Largest Multi-sport Athletic Organization. Founded in 1968, USSSA has grown to over 3.7 million participants, competing in 13 nationally sanctioned sports including Baseball, Fastpitch, Slow Pitch, Karate, Basketball, Soccer and more! For more information on USSSA and to register your team visit USSSA.com. Also be sure to visit USSSAToday.com for the latest USSSA News!