J. T. D'Amico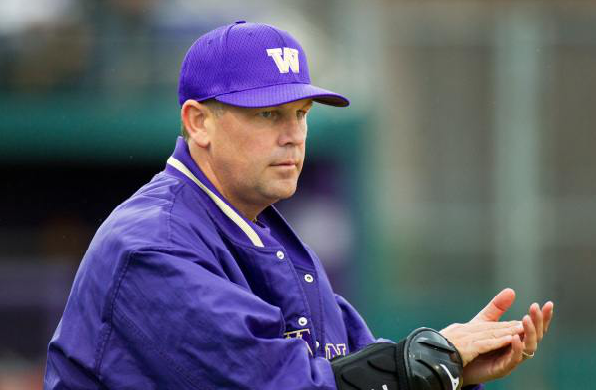 JT D'Amico was hired to be the Head Coach of the USSSA Pride shortly after helping guide the Washington to a Women's College World Series appearance. "With the addition of J.T.'s leadership, bringing with him the winning traditions found at the University of Washington, I feel that this, combined with our talented, professional athletes, can only result in the highest calibrated team ever assembled," USSSA General Manager Don DeDonatis said when asked about his new head coach.
JT D'Amico finished his fifth year on the UW Softball staff. His primary responsibility is being the defensive coordinator for the Huskies. Prior to coming to UW, D'Amico served as the head baseball coach at Eastlake High School in Sammamish, Wash., for 11 years (1997 – 2008). He was part of the Huskies 2009 National championship year which culminated with the Husky staff being named the NFCA National Coaching Staff of the Year. In 2011, former Husky and three-time All-American, Jenn Salling was named the 2011 Pac-10 Defensive Player of the Year.
During his time as the head baseball coach at Eastlake, 10 of his players were drafted professionally while over 20 went on to play at the collegiate level. Three of his former players have reached the major leagues, including Blake Hawksworth. He also spent time as an associate scout with the Atlanta Braves for several years during his time at Eastlake. In addition, his younger brother Jeff, played in the major leagues and is currently the golf pro at Wing Point Golf & Country Club on Bainbridge Island, Wash.
He also served as the head coach for the Washington Ladyhawks Gold club team from 2006-08, leading them to a seventh-place finish at Gold Nationals in 2008 and a 13th place finish in 2006. With the Ladyhawks, he coached several current & former Huskies. An avid golfer and reader, he was married to Heather Tarr on August 27th, 2010.
About USSSA Florida Pride:
The USSSA Florida Pride is a professional franchise in the National Pro Fastpitch League that is owned and operated by USSSA. The amateur organization of USSSA has multi-sport coverage and encompasses teams and players from the United States and abroad.
About NPF:
National Pro Fastpitch is headquartered in Nashville, TN. The league, created to give elite female fastpitch players the opportunity to pursue a professional career in their chosen sport, has operated since 1997 under the names of Women's Pro Fastpitch (WPF) and Women's Pro Softball League (WPSL). NPF is the Official Development Partner of Major League Baseball in the category of women's fastpitch softball since 2002.
About USSSA:
The United States Specialty Sports Association (USSSA), headquartered in Osceola County, Florida, USSSA is the World's Largest Multi-sport Athletic Organization. Founded in 1968, USSSA has grown to over 3.7 million participants, competing in 13 nationally sanctioned sports including Baseball, Fastpitch, Slow Pitch, Karate, Basketball, Soccer and more! For more information on USSSA and to register your team visit USSSA.com. Also be sure to visit USSSAToday.com for the latest USSSA News!